Last week in Client Support we celebrated leadership and adaptability demonstrated in our clients. With so many adjustments in Client Support, we wanted to properly recognize those who have helped lead their classmates through the learning curve of online classes.
Leading through transition requires a lot of humility, energy, and sacrifice. It is hard, intentional consistent work, requiring multiple levels of communication, patience and repeated messaging of hope and vision. I saw clients take upon themselves leadership by helping guide and model resiliency to others. I had a strong conviction to recognize those specific examples of leadership and affirm growth and strengths!
"Sometimes God brings times of transition to create transformation." Lynn Cowell
I want to share a portion of what we celebrated in thank you cards to clients. Below are the words of affirmation from instructors to some of our clients who have been leaders in their classes: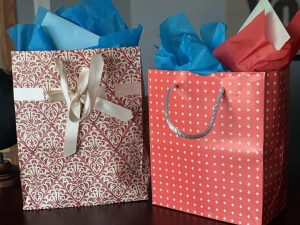 "I have watched what the Lord has done in her life through her many struggles. She has been an inspiration for me and I know to the rest of the class. She has added much to our faith as we studied parts of the Old Testament. She has also brought different friends to our class to encourage their faith. I thank Jesus that He has brought her to us!"
"She gives such hope and wisdom to others in her class. She asks good questions and responses.  She is wise beyond her years! She leads with gentleness and genuine care. I'm proud of her as a new mom." 
 "I have watched her in many struggles and encouraged her along the way. I have watched her grow stronger in her faith and mature as a Christian. I now see a peace in her spirit that was not there before.  She is an active participant in my class and adds much thought to our discussions."
"I have watched her grow more in her faith in the last year and half. We were all happy when she was able to bring her significant other with her so they could share in the study. I know it has been a struggle with a new baby but she really is eager to learn more about the Bible."  
"Her online body language is gentle and calming for others. She is online on time and completes all assignments with intention and thought. She is a good role model for others."
"She is a bold advocate for herself and her pregnancy. She listens well, takes notes, asks good questions and will be more than ready to deliver her son! I'm so proud of her investment!"
The response from one of our clients to the thank you card she received encouraged our hearts. She was ministered to by the thoughtfulness of the card and affirmation of who she is and the value she produces in class. She gladly accepted the card from us after a tough day. She drove home, opened the card, and jumped online to share her heart. We were invited to know more of her heart and see the toughness of the day be washed away in tears and openness of heart. I applaud her vulnerability and sincerity of heart.
"It actually made me cry. It is nice to know that people are thinking of you. It means a lot to know people care.  Thank you for the kind words.  This is so wonderful." – EWYL client
I was deeply touched by her personal and public response. Thank you, Jesus, for your grace in relationships to be open in communication and active in love. May we actively pursue and produce encouragement daily.