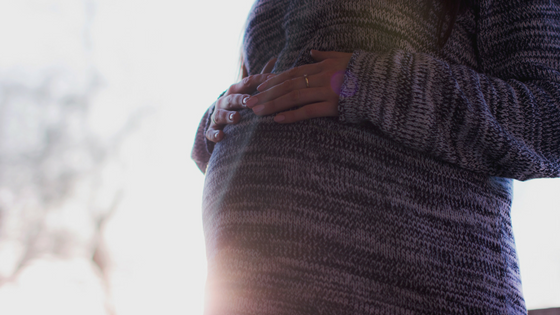 To the girl facing an unplanned pregnancy:
The last thing I wanted was to be pregnant. As I sat in the counseling room at Bridgehaven, I had no idea what was in store for my future. All I knew was I was alone. The father of my baby was not involved, I was trying to overcome a drug addiction, and I had no money. I felt like the whole world was closing in on me. A friend of mine texted me, "You just wait. This baby is going to change your life for the better." I wanted to throw my phone at the wall. No matter how hard I tried, I could not see even a sliver of light at the end of this dark tunnel.
I've learned a few things since that time, and I want to share them with you. Here's what I know for sure…
Even though it might feel like it, this moment is not the end of your life. You can still accomplish your dreams. You can finish school. You can find a place to live. You can find a job. I was homeless and unemployed when I discovered I was pregnant. I had an eviction on my rental history and a criminal record. But I was shown that help is available. Cedar Rapids has a ton of great resources for housing, employment, health insurance, addiction recovery, child care, food assistance, and financial aid. Bridgehaven can connect you with the right people and agencies. Sometimes the bravest thing you can do is ask for help.
It might feel like you're running out of time to figure this out, but be patient with yourself. This might be a new thing for you, but it has been done before.  Slow down. Rest.  Acknowledge your feelings. Let yourself cry. Punch a pillow. Write in a journal. But remember, feelings aren't facts. I felt like my pregnancy was the death of my dreams. I felt fear and regret. I felt like there was nobody on the face of the earth who could understand the depth of my pain. It was important for me to feel those things, but they weren't reality.
Speaking of feelings, don't deny the joy hidden in this situation! It's okay to be overwhelmed, but it's also okay to be happy about all the possibilities this brings. Isn't it weird how life can be so tragic and hopeful at the same time? Let yourself dream big about your new future. You have the chance to be someone's hero.
And the truth is you are not alone. Even though it might feel chaotic, there is a plan for your life. This moment is part of the plan. It is no mistake you made an appointment at Bridgehaven. It's no mistake you are reading this letter.
Can I tell you something you might not believe right now? You matter, and you are loved. God broke through my despair and made beauty from the ashes.  I didn't even know how much I needed grace until I tasted it. I believe he wants to do the same for you. Splendor and strength bloom from the deepest pain. I see it every time I look at my daughter.