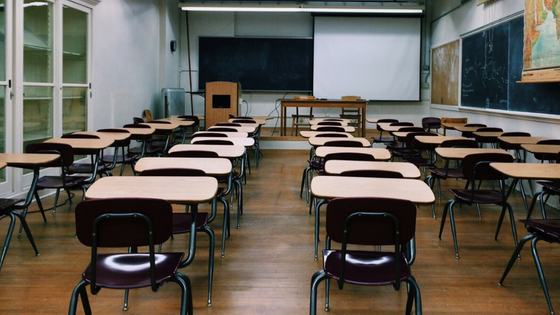 As I was growing up, I always dreamed of being a teacher. Just like my mom. I saw and heard stories of how she impacted people's lives every day, how she inspired youth, and how she was filled to the brim with passion for seeing others succeed. I thought, man, I want to be like her and be in a classroom every day to help in transforming lives through education. And then as I got older, I realized just how much the idea of being in front of others and teaching them something made me a nervous wreck!
Now here we are. I am in a job I absolutely love, and I still get to be a part of people's journeys and lives in a very intimate way; it just looks different from being a teacher. However, as part of my role as Director of Client Advocacy, I also have the privilege and opportunity to facilitate and TEACH a brand new, eight-week long, volunteer client advocate training. Yikes. To say I am beyond nervous is an understatement. I have to teach a brand new training curriculum, and I have to teach others who are depending on me to know what the heck I'm talking about. I know it may sound very silly to some of you, but the idea of it creates a lot of anxiety within me. So, I've been praying, A LOT, about this.
I received a devotional in my email the other day about how the Lord stretches us. He desires for us to grow. He wants us to have open hearts. He yearns for us to be willing to answer His call, especially when it is something brand new to us. This forced me to reflect in prayer for a while. At first, it was a lot of…Lord, I don't really like the feeling of being stretched. God, I don't particularly love stepping outside of my comfort zone. Heavenly Father, isn't there someone else more equipped than me who can teach these training classes? And I just kept getting a lot of nudges from Him in the direction of: you can do this, I have equipped you for this, and I will be your Guide and Director through all of this.
He can't pour into us unless we are willing to let Him do just that. God doesn't call us to a place outside of our comfort zones or places where we are being stretched, and then just abandon us there. He tells us in Scripture, He will be with us always. (Matthew 28:20) We need to soften our hearts to be open to that and believe always in that truth. No matter what you are facing right now, those places where you are being stretched, know that the Lord is good, and He will be with you always in those places where we feel most inadequate.