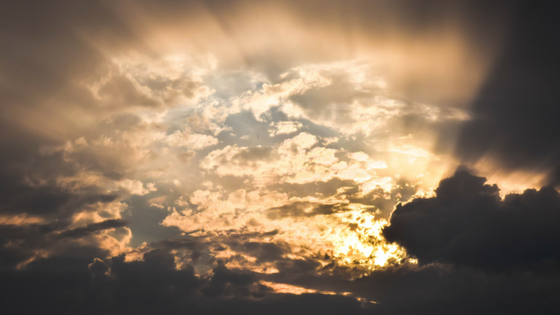 Tuesday morning. I was not expecting the news, the result of weeks of praying and searching. I was not expecting the deep sadness that followed. Mollie Tibbetts, the third beautiful life lost in our state in such a short time. Sadie Alvarado, Jake Wilson, and Mollie Tibbetts–all three gone too soon. As a mom, there's a piece of me that's terrified of this world. As a woman, I find myself watching and anticipating my surroundings so differently than I ever have. How does this happen? Why does this happen? And honestly, my mind starts to wonder…who will be next?
This isn't the end, and it's not the last time things like this will occur in our neighborhoods. The hard news is that sin is all around us. We can beg and scream, cut deals, make laws, raise "good kids"– you name it. But sin will still exist on this earth. No matter how hard we try, we cannot control it, and we cannot stop it. Ugh.
Okay, now for the good news. Jesus has overcome, and death will not have the last word. Even in my sadness, I believe that with all my heart. So, I lay down my fear and fight, and I allow the mourning to come.
Blessed are those who mourn for they will be comforted. Matthew 5:4
I mourn with these families. I pause to feel the depth of their pain, the agony of their loss, and the isolation of life without their beloved child. I choose to mourn–deeply and authentically. Not to fight or share my opinion, and not to jump on a soap box. But I choose to meet the family where they are at emotionally and mourn with and for them. For it is through mourning with and for others that we build our capacity to empathize and love people well through life here on earth. When we authentically mourn, even from afar, God is exercising the muscles of our hearts.
Out of this we build resilience. We prepare ourselves for more heartache as time marches on, and we build strength like only God can. We are told (and know) that in this world there will be trouble, but our hope and strength is in knowing that Jesus has conquered it all (John 16:33). Therefore there is so much more than this pain and suffering we feel. There is hope.
Rejoice with those who rejoice, weep with those who weep. Romans 12:15
I do not know any of these families, but my heart feels like I do. I'm sure many people feel like these kids are their kids. We have united through this trial, and community has been built through the journey. Mourning together brings a unique opportunity to build and strengthen community as well. When we mourn with others, it enhances our relationships. We begin to see things from different perspectives and can grow in empathy and love for one another. We become less self-centered and more others-centered. With that our community can grow stronger.
So I rejoice in the lives of these beautiful children of God and mourn the loss for their families and our community.
Father, I have such a hard time understanding the pain of this world. Please Lord, help me to draw on your strength during these times and not the fear of the world. Give me a heart to mourn with those who mourn, fully grasping the depth of the pain only to use it for you glory. To grow in wisdom and empathy for others. To serve you more fully in the lives of those we meet. And to pray more fervently for those who touch our lives from afar. Lord, I ask for peace and comfort for the families of these dear ones. May they feel your love abundantly during this time.