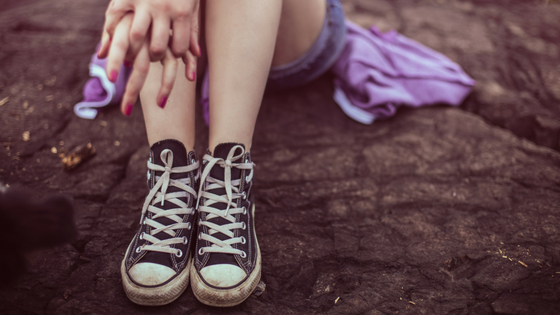 "For God is not a God of disorder but of peace…" – 1 Corinthians 14:33
We recently held our first Empowerment Event in Client Support for all Earn While You Learn (EWYL) clients. "Brave Parenting: love them enough to do the hard things" was the topic and focus. The purpose of the Empowerment Event was to bring the entire EWYL program together for one week and present fresh, relative parenting strategies and courage to face the real dangers and issues kids and families are facing.
We created this event in response to our clients' stories. Stories involving trauma, alcoholism, betrayal, broken relationships, sexual abuse occurring within the home, adult men viewing pornography in the midst of children, lack of communication or education in teaching kids on puberty and sex, and children being bullied at school. The need to empower and inform parents was evident and growing on my heart. Equipping and empowering wise choices for abundant life is so big and so dimensional, it seems to expand in the revelation of what God is calling us to minister and speak into. While the realness of culture and expectations are scary, the wisdom shared in Brave Parenting brought hope, insight, and vision.
"The mouths of the righteous utter wisdom, and their tongues speak what is just." –Proverbs 37:30
Client Support partnered with Prevention in teaching and presenting wise strategies in five different areas: social media, unsafe people, substance abuse, sex, and pornography. Trisha (Director of Prevention) and Kelli (Prevention Educator) presented cutting edge education on these topics. The Empowerment Event was so impactful we followed up with a six-week class that went into more detail on these topics.
The following are tidbits of real social media facts that were shared. All social media information was taken from an article "Porn is not the worst thing on Muscial.ly."
"Musical.ly app is more than an app of creating funny lip-sync video… it looks innocent- just kids making music videos, and it is that, but more so it's this: user uploaded content by millions of people who can also live stream, which is how I first encountered porn on Musical.ly."
"Most parents are careful about who and what their child is exposed to. Setting your child's account to private may make him invisible, but he's still there, fully present, taking it all in."
"There's code language that gets past Musical.ly's filters. The code changes week-to-week. Examples include: #triggerwarning and #anorxic videos."
"Eight-to-12 year olds average four hours a day on screens. Teens clock significantly more.  What happens when these kids enter society as adults?  Who will they become if they were never given a bit of blank slate and unbroken time to explore their own imagination?"
"Online, there is no school bell, there is no escape… asking a child to also manage an online ego is like asking them to thread a needle while the plan is going down."
"An on-line self is a commodified self. A kid learns quickly and harshly that their value is determined by a number.  Followers and likes."
"Studies show that girls as young as 10 struggle with body image and suffer from anxiety while using Instagram."
We had some awesome client feedback from the Brave Parenting Empowerment Event.
The most useful thing I learned was…
Learning some practical ways to be a brave parent and understanding how to love your kids through difficult circumstances.
Learning how to speak with my 8 year old about secrets.
About filters you can set on your device to keep children from seeing bad content.
Vaping and the fake instagram.
To get "Predator Awareness" on my radar early!
How kids get most info off internet and friends and to be open with them.
It is never too early to start teaching our children about tough topics.
Porn is the new drug.
That children as young as elementary can be victims of watching porn and other issues.
Brains don't fully form until age 25.
It is our hope that with all of this wisdom, it creates a stronger purpose and resolve for parents to stay connected in communication and be in prayer with their kids.