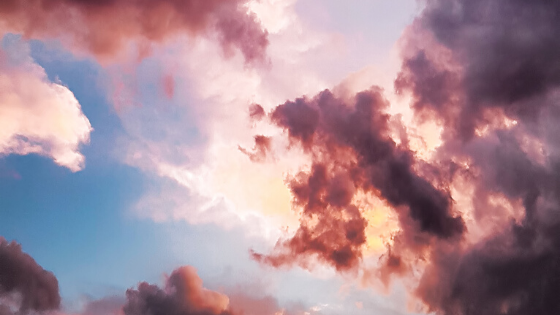 "For we know that if the earthly tent we live in is destroyed, we have a building from God, an eternal house in heaven, not built by human hands."  2 Corinthians 5:1
Like many of you, we are making the most of every opportunity to connect with each other. Twice a week, each of our Bridgehaven staff crawl into their little virtual ZOOM square and line up on 15 computer/phone/iPad screens from our respective homes. It is reminiscent of the opening theme for The Brady Bunch 70's television show. What a gift God gave us all when He allowed for human ingenuity! The solutions and creativity, innovation and resourcefulness we've witnessed in the last forty days have been inspiring to say the least! We are thankful that we can continue to collaborate, brainstorm ways to serve, and support one another on our individual journeys, albeit from a one-inch square on our screens!
Each week a question is posed for us to share our answers with one another. Some of the questions have been:
What are your "essentials"?
What qualities do you most admire in others?
What act of obedience have you been called to during this time of quarantine?
(And my personal favorite) Have you been tempted to cut your own hair?
This week we spent time sharing the answers to this question: What is the first thing you want to do once this is over? 
This was not a hard question to answer…
We long to see grandkids and parents and children and extended family.
We long to worship with our communities at our churches.
We long to gather in Bible studies, small groups and with friends.
We long to go shopping and camping and to the gym.
We long to go ANYWHERE! A road trip, a vacation, a getaway.
We long to go to movies and summer concerts.
We long to go out to eat, sit in a restaurant out of our own kitchens.
Some of us even long to go to WORK!
For some, this longing for what we can't have (yet) feels painful. We ache for things to be the way they were, or at least a chance to try out whatever our new normal will be. We crave the company of familiar faces and our favorite people. We imagine what it will be like when we are again free at last! 
Do we long for heaven in the same way? Could we ache for what God has waiting for us? Do we crave being with Him and the freedom it will bring? 
For most of us, it is likely we had become complacent about the very things that mean so much. We inadvertently took for granted what we knew would always be there. We became so comfortable in our day-to-day luxuries, we lost sight of their value.
Are we complacent about our true destination? Are we getting too comfortable in our day-to-day luxuries that we lose sight of being in the presence of God?
Now that we are thoroughly reminded by this pandemic experience of the things we take for granted on this earth, will we appreciate them more? Will we savor every dining-out experience? Will we cherish every happenstance moment with our friends and family? Will we treasure the privilege of freedom to go anywhere without a mask or gloves?
Can we live earthly lives in a way that points to the coming eternal reward? Can we cherish those glimpses of heaven when we witness Godwinks and receive unmerited favor? How can we treasure and not take for granted those holy moments God gives us to share His love?
Let's prepare for the time when our doors will be thrown open and we can breathe in the miracle of air that God made for us and be in relationship with others that God designed for us.
Let's set our minds on things above, not on earthly things. (Colossians 3:1-2)
Let's rejoice and be glad, because great is our reward in heaven. (Matthew 5:12)
(Let's remember to change out of our pajamas before we go out.)
"Therefore we are always confident and know that as long as we are at home in the body we are away from the Lord. For we live by faith, not by sight. We are confident, I say, and would prefer to be away from the body and at home with the Lord. So we make it our goal to please him, whether we are at home in the body or away from it." 2 Corinthians 5:6-9