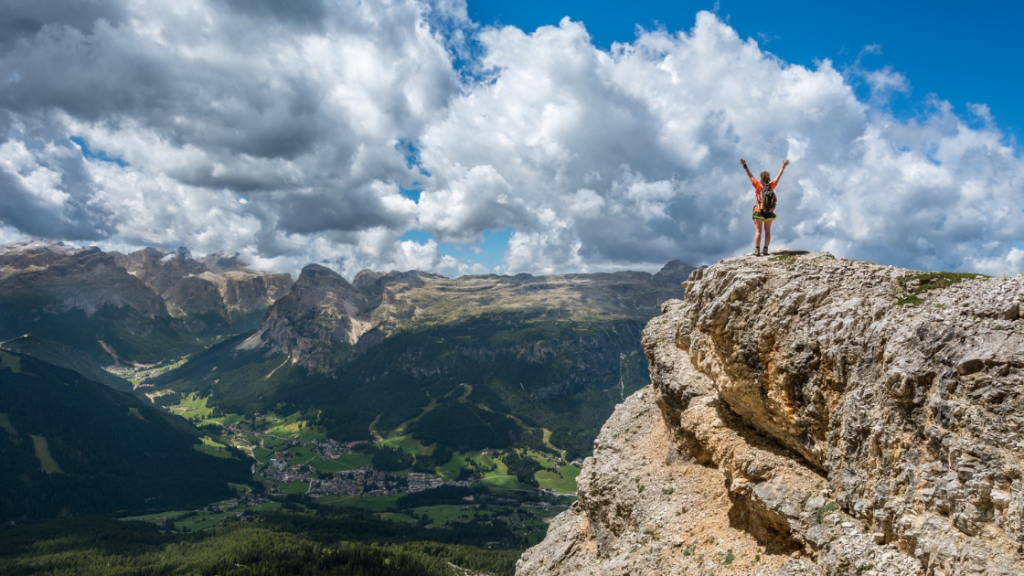 DREAM BIG.
Several years ago, a colleague gave me a little gift with this phrase written on it. I didn't think much of it at the time and honestly thought it was kind of an empty, cliché little quip. But I've recently realized I DO dream big. And, actually, I'm kind of stubborn about it! I've always steadfastly maintained an insistence on pursuing the right thing for me. That is, what God designed for the jobs, dreams, and future He has for me. I'd rather wait for His will than settle for something I force together on my own. Or possibly worse – bowing to what society says I "should" do.
Now mind you, dreaming big isn't about having to have the fanciest, most expensive, most exclusive, most opulent things and experiences. In fact, it isn't that at all. It is about identifying, pursuing, and embracing what matches you and the unique role God designed for you. And if we take that one step further, it's about patience, surrender, trust. So, in a single word, it's about faith.
This 24/7, life-long discipline requires much patience. And what does patience entail? Yes, surrender. We must surrender our natural, very human tendencies to solve problems, answer questions, create resolution, and fill voids on our own accord. And if we're honest, we tend to desire quick action on such situations, as they are often uncomfortable (to say the least). I find it an hour-by-hour, minute-by-minute task to continually surrender and place my trust in God. He is in control, He knows what is best for us, and He has a plan for us. It's our job to listen carefully, wait patiently, and follow His lead.
"Do not be anxious about anything, but in every situation, by prayer and petition, with thanksgiving, present your requests to God." – Philippians 4:6 
Perhaps you have a dream of becoming an international missionary. Maybe you desire a quiet family life with a spouse and lots of children. Maybe you aspire to great financial success to be a philanthropic leader. Or perhaps you will pursue a life of celebrity to be a beacon of light. When we have a strong desire for something, it can easily feel out of reach. And maybe we even carry a bit of guilt in wanting something so great. But there is abundant opportunity to glorify Him in all things, all situations. And with pure intentions and a genuine heart, we can confidently go to Him to make our requests.
God tells us He has plans to prosper us, to give us hope and a future. And He calls us to pray boldly. We see examples of bold petitions throughout scripture. Some of humanity's greatest, most defining moments came about because of such bold requests coupled with great faith. He instills dreams and aspirations in us, and it's okay if they are lofty. Indeed, if they are of Him.
"Is anything too hard for the LORD? I will return to you at the appointed time next year and Sarah will have a son." – Genesis 18:14
So, let's DREAM BIG! Let's set our sights on doing great things in His name and for His glory. Let's surrender our fears, doubts, and self-reliance. Let's cross that line of faith every day and place our trust solely in Him. And let's pray regularly, confidently, and BOLDLY about it.
"Let us then approach God's throne of grace with confidence, so that we may receive mercy and find grace to help us in our time of need." – Hebrews 4:16