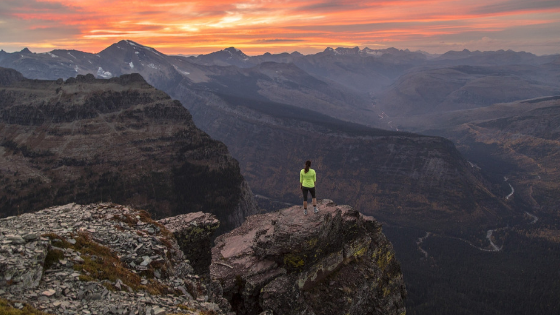 Sometimes, we face seemingly impossible situations. We come face to face with something we didn't plan for, we didn't necessarily desire, or didn't feel like we could handle. At times, our mind and heart take us through every emotion, and other times, we don't feel anything at all. We aren't sure what the next best step might be, or even how we might get there. We feel at a loss and sometimes, even feel like we have to take on this situation on our own.
As I was reflecting on what those seemingly impossible situations have been in my own life, past and present, it also made me realize this can sometimes be what it feels like for those men and women who walk through our doors at Bridgehaven every day. No matter if it is pregnancy-related, or something regarding their current circumstances, there are situations which feel way too overwhelming to bear. But God is so amazing, and He has given us the opportunity at Bridgehaven to walk alongside people who may be going through some of the toughest circumstances they have ever had to face.
As we come upon Bridgehaven's Dance for Life event next Saturday, September 29th, this is a great opportunity to think about the ways in which God may be calling you to use your unique gifts at a time such as this. We need prayer for the ministry and this event that it may be a way to continue praising and glorifying God for the miraculous ways He works in this ministry. We need volunteers to continue walking alongside those people who come through our doors at Bridgehaven, to be a part of God's work, and to show love, compassion, and mercy. And we also need people who have a desire to give generously and financially to this ministry so we can continue to fulfill God's work every day, and to be a part of dreams greater than ourselves.
We all will face seemingly impossible situations at some point in our lives, and we are not meant to face these things alone. We invite you to join us on this journey of making a difference, where you can make an impact on someone's next chapter of life.