Is it horrible that conversational prayer, talking directly with God, communing with Him in the quiet beginnings of my day, is so difficult for me? That my best strategy for now is writing (typing) my prayers? Somehow putting words on "paper", seeing the words leap from my conscious stream into existence, forming like magic, keystroke by keystroke, on the screen for my eyes to reread is all I can manage these days. It seems that I have so little ability to focus, that "wrangling" words and thoughts and pecking them out on a keyboard seems to be the most effective way for me to formulate a prayer in this season. WHAT IS WRONG WITH ME??!
I have known divine intimacy with the Lord.I have experienced His intervention, His healing, His grace, His presence. I know His voice, His sweet whispering, His gentle nudges because I have heard and felt it with my own heart. I truly understand that He is always near, longing for my company, my dependence, my adoration and confession, and praise and petition; that He welcomes my joy and my dismay, the high notes and the hurts, the self-edifying and the self-loathing. I understand that I need only to utter "Lord" and in that moment He knows my need, my praise, my heart, my struggle:"…for your Father knows what you need before you ask him." ‭‭Matthew‬ ‭6:8‬ 
So why is there even a moment's struggle to find moments alone with my Father? Why do I sometimes find myself avoiding those fleeting thoughts and prompts to stop and pray, to find a prayer closet instead of flipping on the news in the morning, to open my Bible instead of my iPad?  
As I contemplate these questions, I think one of the answers is fatigue: Brain fatigue. Ministry fatigue. Relationship fatigue. Post-holiday fatigue. Emotional fatigue. This type of weariness can challenge even the most buoyant among us. 
The good news is…The Good News! 
I imagine that Jesus understands and even experienced every one of these same "fatigues." Imagine, especially His last three years, the toll that was taken on His relationships, His emotions; how weary He must have felt after days on end of challenging ministry, graciously responding to criticism and cynicism. And all those festivals! I'm certain that was exhausting. And His disciples must have had similar seasons of fatigue…
"And every single day, in the temple [area] and in homes, they did not stop teaching and telling the good news of Jesus as the Christ (the Messiah, the Anointed)."  ‭‭Acts‬ ‭5:42‬ ‭AMP‬‬
Thankfully, the start of a new year gives us many opportunities to begin anew. It usually comes with a pristine, blank, fresh calendar with a lot of empty boxes to fill in. It is a reset button. It is an on-ramp to the next part of your life. 
I appreciate the edgy, thought provoking journalism that Relevant Magazine publishes. In a recent October 2019 issue, there is an article* I was drawn back to this morning. I encourage you to visit and read the whole article, but this excerpt is how God is speaking to me this morning…
"REST IS GIVING YOURSELF GRACE TO RECEIVE ALL THE GOOD, INSTEAD LETTING IN GUILT.

Move as God prompts you, inspired by His goodness, rather than fear of guilt. Trust God one day at a time. His guidance comes like manna. No more. No less. Just for today."
So, for now, I will pray…
Thank you, Lord, in this dry season, for throwing Your arm around my shoulder, for that smile of genuine acceptance, for pulling my chair closer to Yours, for that wink across the room that says, "I got You, kiddo." Thank you for lifting that condemnation and layering on in its place "it's all okay." Thank you for taking my feeble efforts and making them precious in Your sight. Thank you for stoking my hunger and thirst for more of You when I feel so deceptively full and bloated.
"Blessed [joyful, nourished by God's goodness] are those who hunger and thirst for righteousness [those who actively seek right standing with God], for they will be [completely] satisfied."  ‭‭Matthew‬ ‭5:6‬ ‭AMP‬‬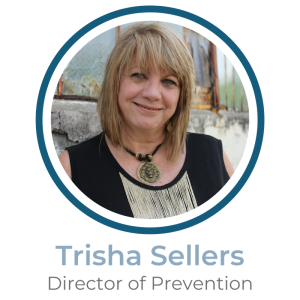 *How Embracing Rest Can Change Your Life
8 big truths that the Bible teaches us about slowing down.