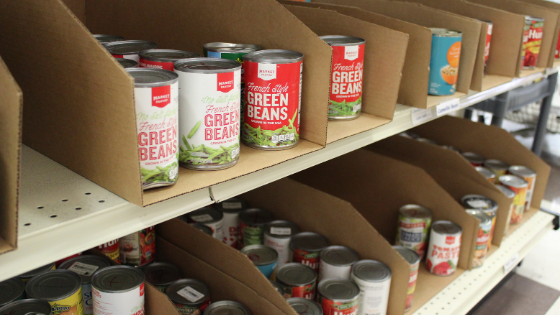 The volunteers at Bridgehaven fill my heart. Because of what they give and how faithfully they serve our ministry every day, my heart cannot help but overflow with gratitude and wonder. I desire, more than anything, for each of our volunteers to experience God through Bridgehaven in a way that leaves them filled with joy and still utterly dependent on Him.
Whether working directly with clients or sorting clothes at Treasures, the purpose is the same: to glorify the Lord in the role we're called to and walk in obedience to fulfill Bridgehaven's mission. "That's all?" you say. Yep, I know. It's not always easy. Let me see if I can break it down a bit.
 Joy. It's not just a desire of ours that you experience joy in your role but the Lord commands it! A thankful heart experiences joy in their work. We pray that our hearts continue to see the grace and mercy that comes from doing ministry and that your heart overflows with great joy!
 "Rejoice and be exceedingly glad, for great is your reward in heaven, for so they persecuted the prophets who were before you." Matthew 5:12
Work. What we do here is hard work and it is pleasing to the Lord. Our work, no matter what role we have, is an act of worship. We pray for this worship to be rich in honor and love as we join our hearts and hands in work worship.
"Whatever you do, work at it with all your heart, as working for the Lord, not for human masters, since you know that you will receive an inheritance from the Lord as a reward. It is the Lord Christ you are serving." Colossians 3:23-24
Discipleship. As brothers and sisters in Christ we are called to be kingdom-minded, which means that we are watchful for opportunities to share Christ's loves and lessons with others through word and deed. This is not just for clients, but for one another. Volunteers discipling staff, staff discipling volunteers, new volunteers, tenured volunteers, clients, donors, customers…all of us building each other up in the name of the Lord.
"Therefore, as God's chosen people, holy and dearly loved, clothe yourselves with compassion, kindness, humility, gentleness and patience. Bear with each other and forgive one another if any of you has a grievance against someone. Forgive as the Lord forgave you. And over all these virtues put on love, which binds them all together in perfect unity. Let the peace of Christ rule in your hearts, since as members of one body you were called to peace. And be thankful. Let the message of Christ dwell among you richly as you teach and admonish one another with all wisdom through psalms, hymns, and songs from the Spirit, singing to God with gratitude in your hearts. And whatever you do, whether in word or deed, do it all in the name of the Lord Jesus, giving thanks to God the Father through him." Colossians 3:12-17
 These sweet words from Colossians light a fire in me. This is our motivation, our hope for each day in our ministry when the situation seems too hard. Because "whatever we do", when we do it in the name of the Lord, we are serving His purpose and not our own.
 Lord, I am so very thankful for every volunteer you've called to serve at Bridgehaven. Every role is vital, every role important. Please renew the spirit of your workers today. Speak to our hearts and give us your vision in our service towards others. Let them know they are truly appreciated and loved by their Bridgehaven family.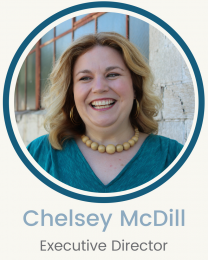 Interested in joining our volunteer team? Check out how you can get started here.