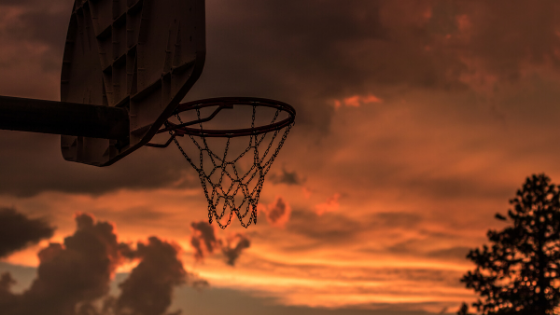 "Yet you do not know what tomorrow will bring. What is your life? For you are a mist that appears for a little time and then vanishes." James 4:14
I've been considering the deeper meaning of this verse over the past few days. I think that life moves so quickly – there are things to do, goals to achieve, people to take care of – that I don't spend a lot of time thinking about how short and unpredictable my life really is. The news of Kobe Bryant's passing came to me by my 11-year-old son while I was preparing lunch on Sunday after church. At first, I didn't believe him. My natural, human reaction was that this was not how things happen, even though we've seen it time and time again. But sure enough as I checked his sources, I saw that he was indeed correct.
As more details were released, we learned that his 13-year-old daughter was on board along with a host of others with families and children, and my sorrow grew. Now, I need you to know that I'm not really a sports follower. My son has influenced me to know more than I normally would but what I was feeling was not about being a fan. My heart has been burdened for reasons I believe anyone can relate to.
He was just 41. Throughout life we gain perspective, we hit important and memorable milestones, like high school or college graduations, weddings, anniversaries, or BIG birthdays. Seasons of life bring moments of success that are here one day and gone the next. These moments grow further into the past. Our perspective changes, our memory of major moments take on a different importance and shape the way we handle our current situations. At 41, Kobe was in his prime. He was at a point where he was able to reflect upon his successful career with life's wisdom and was beginning to dedicate his life to a bigger purpose. One that included being a committed husband and father. In some ways, life seemed to have just begun for Kobe during this season.
Gianna 'Gigi' was only 13. As a parent, I cannot fathom what it would be like to lose a child. No matter the age, the type of love cultivated through this relationship is like nothing else. It's hard to imagine this relationship broken this side of heaven. Being a mom leaves me desperately grasping to every moment, hoping and wishing that it could last longer. To have it come to such a short end…well, it's heartbreaking.
The loss is felt deeply. So many are publicly sharing their grief. I feel their pain, but my heart is burdened most for the direct families. Loss like this alters and shifts everything. Everything you thought you knew comes into question. What's left is a broken human learning how to live again with a grief that is now a part of their being. There is no warning or preparation; you are forced to be different from here on out. The road will be hard, daunting, and sorrowful.
But through it all life continues to march on.
"Man is like a breath; his days are like a passing shadow." Psalm 144:4
How do we not get swallowed up in the darkness of these real things here on earth? We need hope. We need Jesus.
"I have said these things to you, that in me you may have peace. In the world you will have tribulation. But take heart; I have overcome the world." John 16:33
We need a foundation of truth to cling to when things happen that don't make sense. Jesus is our promise. A Savior who took on all sin and pain at the cross to save us from this world so that we would have life in eternity. Jesus made it possible for a new life, in a new world beyond the one we reside in today. We are not meant for just this life; we are purposed for an eternal one.
The lyrics to the song "Give Me Jesus" remind me of who's really in control even when things, and my emotions, are out of control. I pray it brings you comfort amid pain and heartache and encourages you to look to the One who's love wider, longer, higher, and deeper than we could ever imagine.
In the morning, when I rise
In the morning, when I rise
In the morning, when I rise
Give me Jesus

Give me Jesus
Give me Jesus
You can have all this world
Just give me Jesus

When I am alone
When I am alone
Oh, when I am alone
Give me Jesus

Give me Jesus
Give me Jesus
You can have all this world
Just give me Jesus

Jesus
Give me Jesus

When I come to die
When I come to die
Oh, when I come to die
Give me Jesus

Give me Jesus
Give me Jesus
You can have all this world
Just give me Jesus

Give me Jesus
Give me Jesus
You can have all this world
You can have all this world
You can have all this world
Just give me Jesus