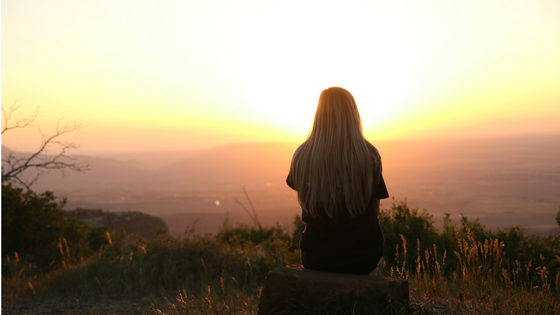 "The Lord doesn't call the equipped – He equips the called."
Jacob was a liar, David was a murderer, Elijah was suicidal, Rahab was a prostitute, and Peter denied Christ. Despite their failures, wrongdoings, and flaws, they all aided God in different ways. So the question stands: Do you really think God can't use you?
I have felt useless before – as if I have nothing to possibly contribute to a greater cause. But I continuously find fulfillment from serving God and His people, regardless of my doubts in the skills I have to offer.
We are all created in the image of God, and He truly does work Himself into each of our lives if we allow Him to. In my experience, God has always taken who He has created me to be and matched me to help those in need.
Most recently, He brought me here to Bridgehaven. Bridgehaven was looking for some assistance with marketing, and I, a Business Administration and Public Relations major at Coe College, was called to help. God provided me with an opportunity to serve Him and His people. He continues to provide for those within this ministry, and in my few months serving at Bridgehaven, I have experienced more love and acceptance than anywhere else I have ever been.
"For consider your calling, brothers: not many of you were wise according to worldly standards, not many were powerful, not many were of noble birth.  But God chose what is foolish in the world to shame the wise; God chose what is weak in the world to shame the strong; God chose what is low and despised in the world, even things that are not, to bring to nothing things that are, so that no human being might boast in the presence of God." 1 Corinthians 1:26-29
God chose me to work alongside His other servants at Bridgehaven, and for that, I am honored and grateful. No matter where we come from or what we have to offer, He will always find a way to work Himself into our lives if we allow it. In return, we must commit to serving people and helping others, just like He has done for us.
"For even the Son of Man did not come to be served, but to serve, and to give his life as a ransom for many."  Mark 10:45
Kristin Walters
Marketing Intern