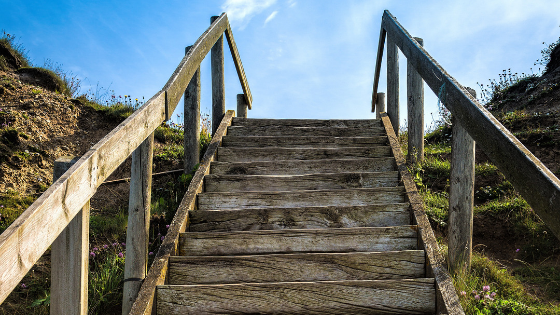 I have been asked two questions this week that I will, in turn, ask you:
Who do you believe God has created you to be?
How does God see you and how do you see yourself? 
My wise counselor friend had me draw a frame, and inside the frame she asked me to identify five truths about myself.  I wrote:
She told me that my frame will get bumped askew from time to time by others, and I will be tempted to doubt these things about myself, influenced by judgments, or criticisms, or being misunderstood and wounded. Case in point, at present, I have a very strained relationship with one of my adult children. It is painful and confusing and, at this point, it feels insurmountable. With this frame in mind, I am learning that no matter how one of my adult children interprets my words or actions, it is still true that I want to do the right thing and I want the best for them. Even when I fail, my earnest attempt is to do my best.
The frame hangs in my office and I have appreciated having it handy, to remind myself of the truth about who I am. I would say where the enemy most disables me, causing me to feel inadequate and unworthy, is in relationships (he is so crafty).
As for who I believe God has created me to be, I would say a sinner saved by grace, a cherished daughter, a problem solver, a connecter of people and ideas, a good friend, an ambassador for Heaven, a servant leader…
…But these truths get blurry when someone or something bumps my frame askew, knocking me into the "desert wastelands."
In those moments, I am catapulted back to those wastelands where I have wandered before, feeling so much pain that it was all I could feel, all I could talk about. I can't imagine what it is like to be around me in those seasons. I think I create my own wastelands, isolating, allowing anger and resentment to swallow me up. I am so thankful for truth:
"Give thanks to the LORD, for he is good; his love endures forever. Let the redeemed of the LORD tell their story—those he redeemed from the hand of the foe, those he gathered from the lands, from east and west, from north and south. Some wandered in desert wastelands, finding no way to a city where they could settle. They were hungry and thirsty, and their lives ebbed away. Then they cried out to the LORD in their trouble, and he delivered them from their distress. He led them by a straight way to a city where they could settle. Let them give thanks to the LORD for his unfailing love and his wonderful deeds for mankind, for he satisfies the thirsty and fills the hungry with good things." (Psalm 107:1-9, NIV)
How does God see you? How do you see yourself? 
Would you like to hear my scripturally correct, intellectually-driven description?  Or the one that I try to reason away and ignore until one of those vulnerable, wounded moments inevitably shows up? Okay, I know the answer…
I guess, to put a picture into words, I'm the adolescent daughter who is struggling to climb over the brick wall that separates us. I've got my arms and upper torso just over the top, and I'm in the process of swinging one of my legs toward the top to hoist myself over.  And I have been completely oblivious (or maybe just determined to do things the hard way for the thrill and challenge of it) to the stairs just steps away. And He is right there, just on the other side.  Watching me trying to get to Him, nodding at the stairs, reminding me the stairs are there, a little bit amused at my spunk, pleased at my determination, but a little sad that I'm making something so hard out of something meant to be so easy. And somehow, my distorted interpretation of the rules is that He isn't allowed to help me, He can't pull me up by my collar, or extend His hand. It's just the rules. So there, in my stubborn pride, I keep charging the wall, somehow believing that if I can take the wall, I will be forever right there with Him.
I pray: Father, please, let me never forget all that You have done. How often You have rescued me from circumstances, people, and my own sin. But I call upon Your name and ask that You pull me from the depth and destruction of my own doing, according to Your mercy and grace and forgiveness.
How many times is too many to call out for Your help?
How far is too far to wander from Your precepts?
How long is too long to be silent in my worship and study of Your character and Word?
Father, by your Holy Spirit and loving kindness, please keep me from testing these boundaries.  Consistently bring to my mind the history and evidence in my life when You have so many, many times saved me, pulled me back, protected me, redeemed me, restored me, forgiven me.  As You renew my memory, let me recognize opportunities to tell others so to encourage their faith and glorify Your name.
Let my life's portrait include the hundreds of altars along the way signifying Your active presence in my time on this earth.
Help me not take for granted the deserts and the pools of water You have allowed in my life and in others' lives, signifying Your Sovereignty.
Let Your name, O LORD, be on my lips in both praise and in distress, knowing You can turn deserts into streams and demolish prison gates of bronze.
Satisfy my hunger and thirst with good things. You say that we need only cry out "Lord, help" and surrender our hearts back to You, and You will allow us opportunities to sing joyfully about Your glorious acts.
I praise You for Your great love and for the wonderful things You have done for me. Thank You for the history of Your faithful love.
AMEN.
What steps is God inviting you to take?
TAKE THE STAIRS!