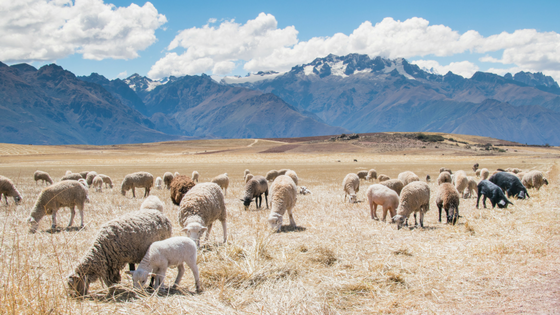 To him the gatekeeper opens. The sheep hear his voice, and he calls his own sheep by name and leads them out. John 10:3.
Over the holidays, we were delighted to spend some time in Indianapolis with five of our six grandchildren. This year, my husband, "Papa Steve," created a video for three year old, Trey. Through an app, he was able to insert Trey's name and picture so Santa is speaking directly to him. What a thrill to see Trey watch the video…
What sheer joy it should be to each of us that He knows our name! He knows everything about us; we are personal to Him. As our Good Shepherd, He is aware of our wanderings and our insecurities, our needs and our suffering; He provides green pastures for us to run and play or rest as He restores our souls; He leads us by still streams of cool water to sooth our thirst; He leads and nurtures and nudges and cares FOR EACH ONE, BY NAME! We are not just a "people," we are "persons" He desires intimacy with.
What a beautiful sound it is to hear the Lord's voice calling me by name! To hear him eagerly calling me by name to walk with Him; longingly calling me by name to sit with Him; urgently calling me by name to avoid a misstep or danger; joyfully calling me by name with such affection and woo; gently calling me by name to accept His forgiveness.
…Fear not, for I have redeemed you; I have called you by name, you are mine… Isaiah 43:1
Be His this year. He knows you! He knows your name!!!
Click here for an awesome song about this very thing!
He Knows My Name by Francesca Battistelli