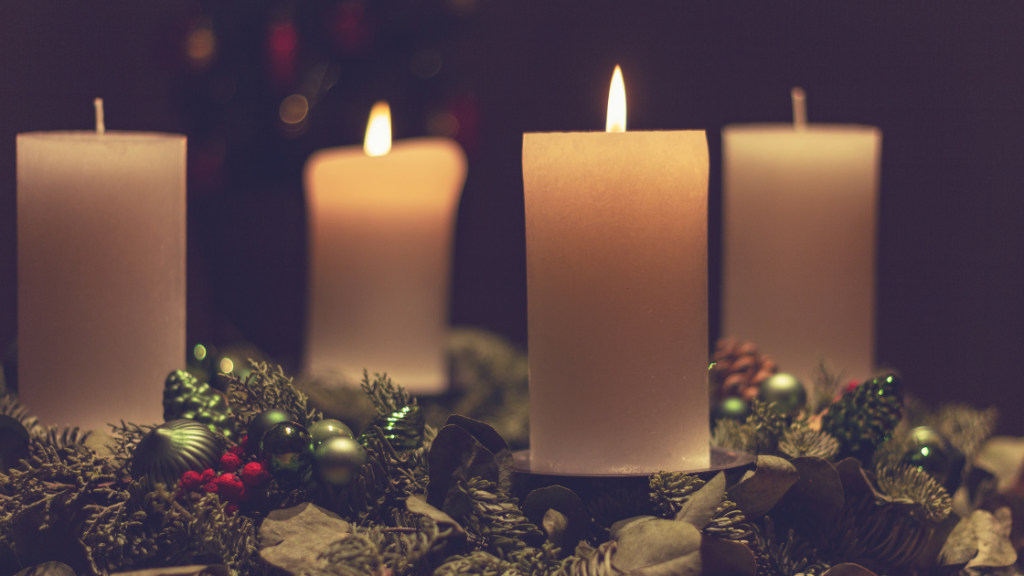 To the world, it seems, Christmas begins the day after Halloween! And some of us manage to hold off until after Thanksgiving. But there is a widely forgotten season that perhaps is the most important of all: the season of Hope and Expectation….the season of Advent.
So well said by Jan Richardson, Night Visions:
The season of Advent means there is something on the horizon the likes of which we have never seen before …
What is possible is to not see it, to miss it, to turn just as it brushes past you.
And you begin to grasp what it was you missed, like Moses in the cleft of the rock, watching God's [back] fade in the distance.
So stay. Sit. Linger. Tarry. Ponder. Wait. Behold. Wonder.
There will be time enough for running. For rushing. For worrying. For pushing.
For now, stay.
Wait.
Something is on the horizon.
If Covid has taught us anything, it has formed in us the habit of longing. Longing for things to go back to the way they were. Longing for safety. Longing for a change. Our culture climate is one of lamenting and hoping that, as a world, we will become less volatile and more secure, less offendable and more forgiving, less triggered and more compassionate. There are few that would not agree that things are not as they should be.
And so: Advent, which means "coming." Four Sundays leading up to Christmas Eve for us to slow down, take a deep breath and ponder this time of waiting for things to be as they should be. As we wait for the celebration of the birth of our Messiah– the One who sets things right…the One who is our reason for Hope, Waiting, Joy, Peace, Love, Adoration—lets be honest about our longing and lamentation.
Austin Channing Brown, American writer, speaker, producer and New York Times bestselling author, said "The beauty of Advent is that we get to admit that hope is difficult and we are tired of waiting.  We cry, "How long, O Lord?"
Does that resonate with anyone else? Tired of waiting? The good news is that there is worship in waiting, in lamenting. Pouring our hearts out to Him, anticipating His coming (or second coming!), in trusting that this is not the end, wrongs will be righted and there is reason to remain hopeFULL.
So I am challenging you to embrace the anticipatory season.  Resist the urge to jump on that moving train toward Christmas and set aside some time to wait. Jesus is coming. God is on our side.
Happy Advent, friends. May we not miss it!
Here are some lovely resources for you to enjoy:
A prayer to put Jesus first this Christmas season
Week 1: Sunday, Novemer 28   Hope
 "Stir up your might, and come to save us. Restore us, O God; let your face shine, that we may be saved" (Psalm 80:2b-3). Restore us, O God; let your face shine, that we may be saved.
Week 2: Sunday, December 5  Preparation
"Steadfast love and faithfulness will meet; righteousness and peace will kiss each other. Faithfulness will spring up from the ground, and righteousness will look down from the sky" (Psalm 85:10-11).
Week Three: Sunday, December 12  Joy
The Lord has done great things for us. Let us rejoice. "May those who sow in tears reap with shouts of joy. Those who go out weeping, bearing the seed for sowing, shall come home with shouts of joy, carrying their sheaves" (Psalm 126:5-6).
Week Four:  Sunday, December 19  Love
"With my mouth I will proclaim your faithfulness to all generations. I declare that your steadfast love is established forever; your faithfulness is as firm as the heavens" (Psalm 89:1b-2).