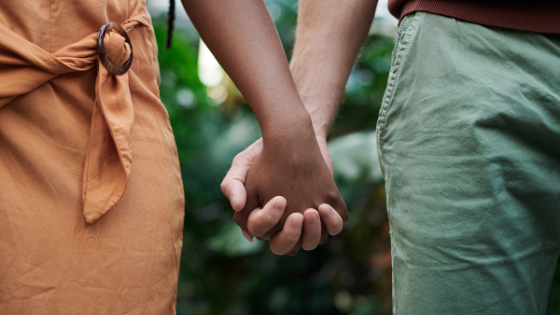 "Reproach has broken my heart, so that I am in despair. I look for pity, but there was none, and for comforters but I found none." Psalm 69:20
We are broken. Broken by sin. This shouldn't be news to anyone and yet the response from a broken world continues to catch us off guard, continues to surprise us, strike fear in us, leave us divided. Brokenness brings out the worst in us. There is no doubt that we are in the midst of a battle. But it's not a battle for who's right or who's wrong. It's a battle for life.
The senseless killing of George Floyd is a life issue. As a society, we continuously fail to see how precious and beautiful life is. We have become desensitized to the beauty that lies within each person we come in contact with. We see differences and feel threatened by how that difference may impact us. Sure, we say people have value, but do we mean it? How I act and how I respond to this is a direct reflection of what my heart believes.
Every morning at Bridgehaven, we begin our day as a family in study, reflection, discussion, and prayer. This week we dove into honest discussion and prayer on the topic of "justice", specifically as it ties into racism, race inequality, and the differences in life experiences. Race-driven tension, inequality, and violence is nothing new to humanity. In fact, it is all too common throughout world history and modern life. Our daily devotional time this week began as an opportunity to provide direction and clarity on where Bridgehaven stands on all of this, but it turned into a rich and personal journey for our staff to grow our hearts and act out the love of Christ more boldly and justly in our world today.
We must embrace this moment, however, as an opportunity to enact a deep change in how our hearts and minds see it.
"No, O people, the Lord has told you what is good, and this is what he requires of you: to do what is right, to love mercy, and to walk humbly with your God." Micah 6:8 (NLT)
Do Justice (do what is right): In our search for answers we can miss the opportunity to act, to seek justice. But many are saying they just don't know how to go about this. Simply, we need to move forward with a mindset to defend, speak up, and be aware. We must be people who are willing break through the darkness with hope and God's power to bring (kingdom) justice and restoration.
Love Mercy: This is not something we should just "get over" or allow to pass. This is a time to create in us a heart for mercy. We cannot miss that this opportunity is sacred and holy. God calls us to be agents of reconciliation. Now is the time for mercy.
Walk humbly: We must be willing to recognize our own faults in all of this. If we stay in step with Jesus, we'll know His heart for all people. We will be able to discern more clearly what breaks His heart. Kneel before Him. Ask Him to purify your heart, cleanse it of all self-righteousness and worldly justification. Then stand and walk humbly.
Above all, may we have a renewed passion for the commandments Jesus asked of us:
"…'Love the Lord your God with all your heart and with all your soul and with all your mind.'  This is the first and greatest commandment. And the second is like it: 'Love your neighbor as yourself.'" Matthew 22:37-39
Love is the answer to the confusion and fear of today's world. We don't need to have all the answers to act with love; to do what is right (do justice) in God's sight. We don't have to have special skills. A compassionate shoulder may go a long way; we must love and embrace mercy. We must submit our hearts to the Lord and walk humbly with Him.
Jesus, we need you now. We need you to purify our hearts and bring us to a higher level of understanding and grace. Lord, we know we have sinned against you and our brothers and sisters and we long to do better, to know better, to love well. Help us. Show us. Have mercy on us.
In Him,
❤️ Chelsey