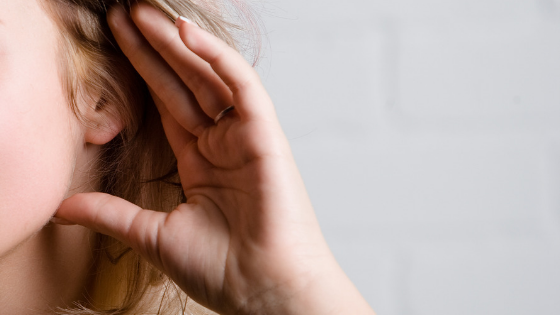 Over the past few weeks, Dawn (Director of Client Support) and I have been facilitating a client advocate and mentor training. We use curriculum called Compassion, Hope, and Help made by our national affiliate, Care Net. This training is done over the course of eight weeks, and it focuses on equipping our client advocate and mentor volunteers for conversations they will have with our clients.
Most people who go through this training say that one of the greatest takeaways they have is they became better and stronger listeners – not only when they interact with clients at Bridgehaven, but in their daily lives as well. The listening skills learned throughout the course of this training really opens up our participants' perspectives on how well they do listen and helps them to understand the areas in which they could improve some of their listening skills.
We had our current participants take home a "How Well Do You Listen?" quiz with them this week from the Compassion, Hope, and Help curriculum. I wanted to share the this quiz with each of you as well and challenge you to take an honest look at where you are at with some of these areas of listening.
INSTRUCTIONS: Rate yourself on how well you listen using the following scale from 1 to 5.
1 = Never
2 = Seldom
3 = Sometimes
4 = Usually
5 = Always
After you rate yourself, total your score to determine how well you listen. (Refer to the legend at the end of the handout).
____ I allow speakers to complete their own thoughts and sentences.
____ I make sure that I have understood the speaker's point of view before I answer.
____ I listen for the important points and for clues about the speaker's feelings.
____ I listen without interrupting.
____ I am in control, relaxed, and calm when I listen.
____ I selectively listen, filtering out the messages that are not important to the situation.
____ I use listening noises to let the speaker know I am listening, such as "yes" and "I see."
____ I keep my emotions from getting the better of me when I listen.
____ I keep my mind from wandering. Instead of thinking what I will say next, I really listen to and concentrate on what the speaker says.
____ I listen even when the speaker or the subject is uninteresting to me.
____ TOTAL SCORE
38 to 50 = Excellent Listener
26 to 37 = Good Listener
13 to 25 = Fair Listener
0 to 12 = Poor Listener
Now, I totally understand some of those are definitely more challenging than others. There are also situations where we may be stronger in one area than another. But no matter what score you got on this, this can help us each to gain a better picture of where we are at and where we can with our listening skills.
As people, we want to be heard. We want to be understood. We are called by Christ to love each other well. And part of loving each other well is continuing to grow in our abilities to listen to one another with open ears, minds, and hearts. Now more than ever in our world, we need good listeners. Let this be a prayer each of us has to learn from one another and to take the opportunity to grow in our abilities to authentically listen well.