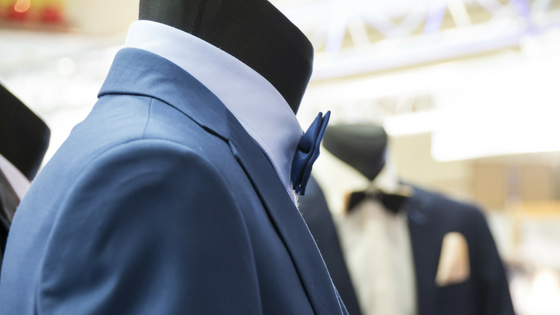 A couple weeks ago, my little girl walked up to a mannequin in the men's department at Younkers, threw her arms around its legs, and smiled up at me.
"Look! It's my daddy! Is it my daddy?" she asked. I froze. My heart shriveled in fear as I stood looking down at my two-year-old daughter. I felt so small and inadequate. Her question pierced me. It felt impossible to answer. I became freshly and painfully aware of the father-shaped hole in our family as I felt the sting of my own limitations. In my weakness, I wished I could split myself in two and become both parents for her. In this way and more, I want desperately to be enough for her.
The truth of my insufficiency winds its way through my life in various forms.
I hang out with a friend and realize hours later I never asked her about her day. Instead, I talked about myself the entire time.
I lose my patience with my daughter after I've had a long day at work and she refuses to eat the meal I've prepared.
I scroll through social media and feel envy at the joy of others.
I sit in a Bible study every Monday with girls who have been abandoned, abused, and betrayed by every adult they should have been able to trust. They believe they are unwanted and unlovable, beyond the grip of grace. There is nothing I can say or do to convince them otherwise. I can't restore the years the locusts have eaten. I am not enough to fill in those cavernous places in their souls.
Thus says the LORD: Cursed is the man who trusts in man and makes flesh his strength, whose heart turns away from the LORD. He is like a shrub in the desert, and shall not see any good come. He shall dwell in the parched places of the wilderness, in an uninhabited salt land. (Jeremiah 17:5-6)
Here is the problem with my trying to be enough: I am looking the wrong way. My heart is turning toward myself and attempting to make my own flesh my strength. No wonder those times feel like a parched and hopeless wilderness. Not only is it foolish for me to attempt to be enough, it is sin. Martin Luther described our sin nature as being, "deeply curved in on itself." This is true. When I navel-gaze and seek satisfaction within myself, I am gravely disappointed because I will never measure up.
And the truth is that even on my "good days" I'm not enough. When I remember to ask my friends about their lives, when I can recall biblical truths at just the right time to help suffering people, when my daughter tells me she loves me and I make her so happy…I'm still not enough, for any of them.
Nothing in my hand I bring
Simply to Thy cross I cling
Nothing in my hand I bring
Simply to Thy cross I cling
Naked, come to Thee for dress
Helpless, look to Thee for grace
Vile, I to the fountain fly
Wash me, savior, or I die!
 Reading further in that passage from Jeremiah, we are met with the glorious truth.
Blessed is the man who trusts in the LORD, whose trust is in the LORD. He is like a tree planted by water, that sends out its roots by the stream, and does not fear when heat comes, for its leaves remain green, and is not anxious in the year of drought, for it does not cease to bear fruit. (Jeremiah 17:7-8)
Notice this passage does not say there will be no drought. The difference is that when our trust is in the proper place, we have no fear when painful circumstances threaten to scorch us. Keeping with the Eden-like imagery of flourishing vegetation, Jesus reminds us, "As the branch cannot bear fruit by itself, unless it abides in the vine, neither can you, unless you abide in me. I am the vine; you are the branches. Whoever abides in me and I in him, he it is that bears much fruit, for apart from me you can do nothing." (John 15:4-5)
I am a frail branch unable to contribute anything of eternal value on my own. It is here and only here that I am able to rejoice in the Vine.
I cannot be two parents at once, but the Scriptures tell me that God is a Father to the fatherless. (Psalm 68:5).
I cannot always say the right things to my friends, but the Spirit is constantly at work in me, transforming me from one degree of glory to another (2 Corinthians 3:18). He is working in me, giving me a desire to count others as more significant than myself (Phil 2:3).
When I confess the sin of my envy, Jesus is faithful and just to forgive and cleanse me (1 John 1:9). Then, in his grace, he gives me strength to be content in seasons of plenty and need (Phil 4:12-13).
I do not have the ability to fix the souls of the girls in my Bible study. When I embrace that, I'm able to point them away from my human "wisdom" and toward the power and wisdom of the Cross. (1 Corinthians 1:18).
This works both ways, by the way. When I can see my own insufficiency, I don't have to make other people "enough" for me. I can rest in the fact that no friend, daughter, or potential husband would be enough to satisfy the longing for eternity in my heart (Ecclesiastes 3:11). I am free to enjoy the people God puts in my life. I do not have to crush them with my worship and unrealistic expectations. I do not have to seek my happiness in them, but instead I am liberated to see them as gifts from my Creator.
How are you trying to be enough? Do you find yourself falling victim to the trap of self-improvement? Do you crave to be needed by others? Do you strive to be the source of all wisdom, the one who knows all the answers? Do you find yourself isolating yourself from the help of others in the quest for self-sufficiency?
In all these ways and more, we are as foolish as a branch detaching from the Vine and saying "I have no need of you." My prayer is that you will rest in the only One powerful enough to infuse our weaknesses with his glorious grace (2 Corinthians 12:9).