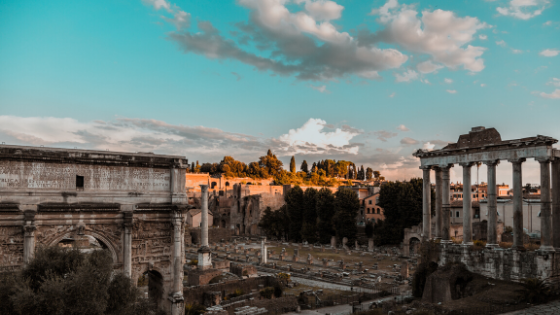 I've been studying and reflecting on Ephesians 4. I love learning about, exploring, and placing myself in the context and culture of Ephesus. Ephesus sounds busy and sought after: There were animals, spices, different languages, ships, fabrics, business and philosophical ideas being shared, even running water and plumbing existed! It was a thriving, populous city in northwest Turkey that was a gateway to trade, markets, and diversity. Roman law was the law of the land, but the early Christian church began developing roots and Kingdom influence.
Paul wrote to the Ephesus church while he was in Roman captivity. Paul was experiencing horrible prisoner quarters and conditions under Nero, yet this beautiful letter of truth is penned and shared among believers. Paul's exhortation and identity of the church – the body of Jesus – is still alive and meaningful today. Let's focus on this treasure of truth.
But instead we will remain strong and always sincere in our love as we express the truth. All our direction and ministries will flow from Christ and lead us deeper into Him, the anointed head of the Body, the Church. – Ephesians 4:15 TPT
I land and reflect on the complete and fullness of language in this scripture. The words "will, always, all" gird me, bring me into awe, and propel me forward. These words are promises and boundaries within the Kingdom of Light. I've concluded there is more for me to understand and more depths of Jesus to experience in these words.
The guidance, inheritance, influence, and fruit of the Kingdom packed in this scripture is such a vast treasure. Contemplating on this leads me to these journaling questions and conversations with Holy Spirit. How do I begin to activate and dig more into these words? What fruit am I bearing that reflects a portion of this fullness?
I have a desire and appreciation to know the conditions, attributes, and culture of Ephesus and how out of that Paul still writes and points to this eternal truth. I take heart and comfort in this contrast and example of truth that is spoken in sincere love. Despite current cultural rhythms of confusion, sadness, and brokenness, there is a truth that stands taller and firmer. Jesus is the head. He sees, he speaks, he hears, he knows. He has provided abundant truth for us to know, speak, and express in a spirit of love that conquers, heals, redeems, and brings freedom.
Jesus, we remind ourselves of this absolute and perfect truth today. You are the head. We are your body.  Fitted together, joined, and held together as we are built up in perfect, sustaining love, Your love. As our head and living in Your body of love, we are propelled to work for you, with you, from you, and in you! Thank you that we live, operate, function, and relate to others in a spirit of love and growth.