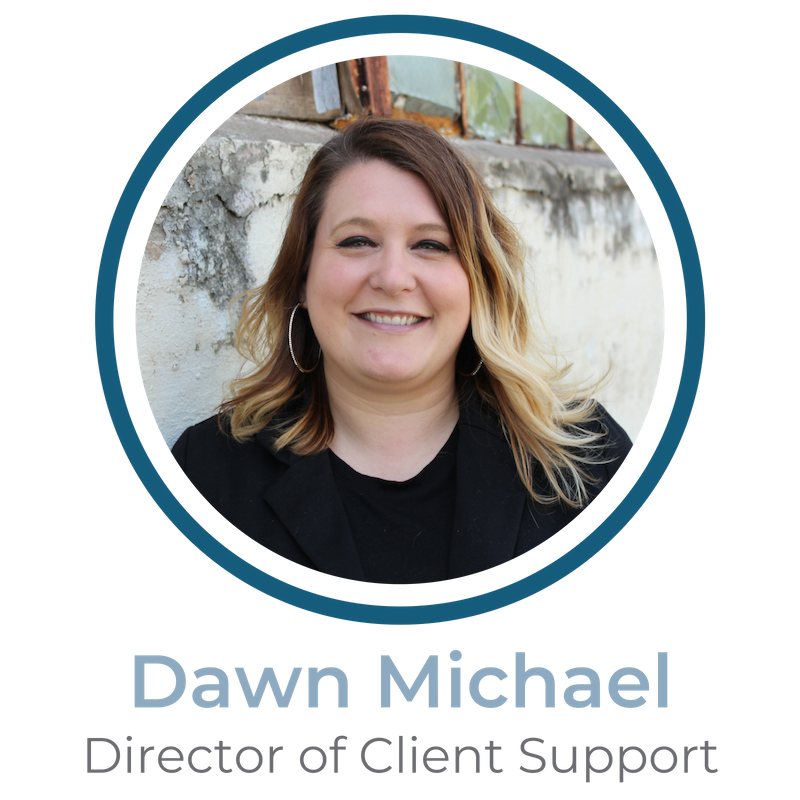 Dawn has been with Bridgehaven since: May 2015
Background: BA in Psychology and Criminology from Buena Vista University. I worked in the counseling field for 8+ years after graduation. That season of life prepared and seasoned me for Client Support. I also am an accredited Biblical Counselor through AACC. God then placed me in Client Support and expanded connections and relationships in the Cedar Rapids area.
Life at home: I currently live in Oelwein. My roots come from rural Iowa and working on the farm. My parents live on a hobby farm, raising chickens, beef, and pork, so we are spoiled with fresh eggs and meat!  I am the oldest of three siblings. My baby sister and brother-in-law live on a dairy farm with five kids, and my brother and his fiance are getting married this year!
To me, Cedar Rapids is: My "Cedar Rapids friends," Bridgehaven & Treasures family, fun coffee shops, Half Price Books, Zepplin's, Jimmy John's, and Morgan Creek walks.
Why I'm passionate about what I do: I am passionate about  CREATIVE REDEMPTION and HOPE!  Touching lives and watching God break through in deep places.  Serving at Bridgehaven is prime ground and opportunity for all of that to happen — and more!  God has placed a desire and well within me to impart hope, evangelism, and the power of prayer.
LOCATION
Bridgehaven Pregnancy Support Center
4250 Glass Road NE
Cedar Rapids, IA 52402
GET DIRECTIONS
HOURS
OPEN BY APPOINTMENT ONLY.
Bridgehaven is a 501(c)(3) nonprofit organization.
EIN 42-1203675
SHOP & SUPPORT
Treasures Quality Resale Shoppe serves as a revenue stream for Bridgehaven.