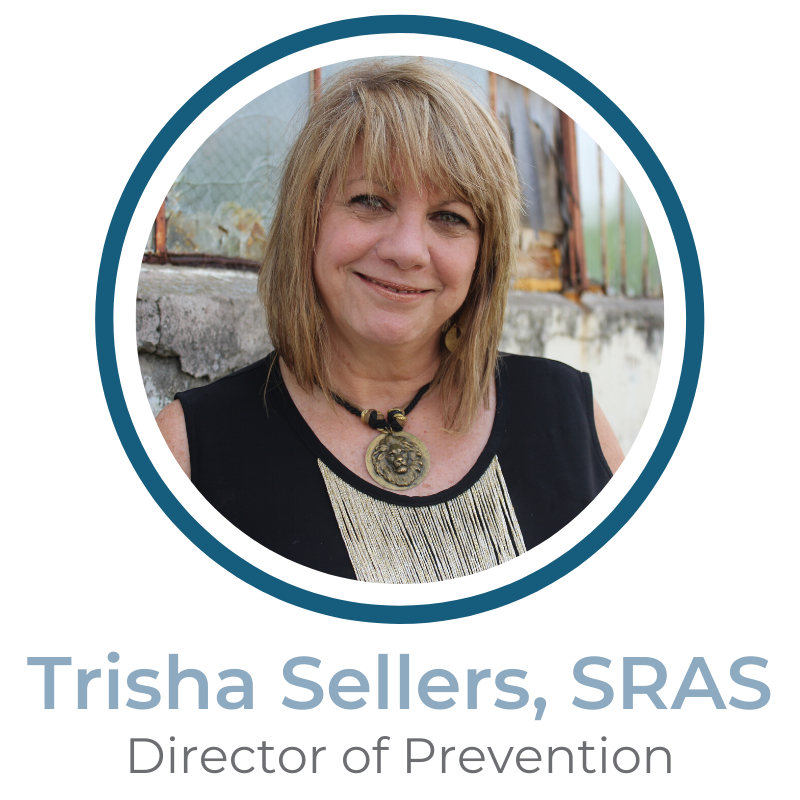 Trisha has been with Bridgehaven since: August 2008. There was a flood in honor of my new appointment.
Background: SRA educator for a faith-based non-profit in Indianapolis for several years prior to moving to Cedar Rapids; Children's Pastor at Northview Christian Life Church in Indianapolis area, responsible for birth – 6th grade.
Life at home: I live in Cedar Rapids with my heaven-sent husband Steve, a gifted writer and published author, and Director of Ship Recovery ministry who brings me coffee in bed every. single. morning. Six adult children: Laura, in CR; Brooke (Jeff), daughter Havi (2y) live in Chicago; Katie (Joe) baby due July 2018, live in CR; In Indianapolis area: Bryan (Amanda) daughters Lily (10), Maycie (9), Mila (7); Benjamin, daughter Callie (8); Brandon (Casey), son Trey (4);  Dog, "Figment", and yes, he's invisible.
To me, Cedar Rapids is: Getting anywhere in town in 15 minutes or less!  Our favorite pastime is cruising down to New Bo/Czech Village with the doors and top off the Jeep!
Why I'm passionate about what I do: When you hear a student say, "I didn't know I had a choice" after hearing that they don't HAVE to be sexually active; or, "in my family, when you turn 13 you can have a boyfriend, and when you have a boyfriend you have sex!" it's hard not to be passionate about sharing the truth about sexual health and sexual risk avoidance. I love empowering students to use their voice, and inform the world that they have value, that they respect themselves and each other. I feel passionate about creating safe space for parents to learn skills that will keep their kids safe in today's culture. I'm blown away again and again when God puts us at the intersection of a student on a crash collision course and allows us to speak affirming words into their life. And, I'm a passionate Treasures shopper.
LOCATION
Bridgehaven Pregnancy Support Center
4250 Glass Road NE
Cedar Rapids, IA 52402
GET DIRECTIONS
HOURS
OPEN BY APPOINTMENT ONLY.
Bridgehaven is a 501(c)(3) nonprofit organization.
EIN 42-1203675
SHOP & SUPPORT
Treasures Quality Resale Shoppe serves as a revenue stream for Bridgehaven.