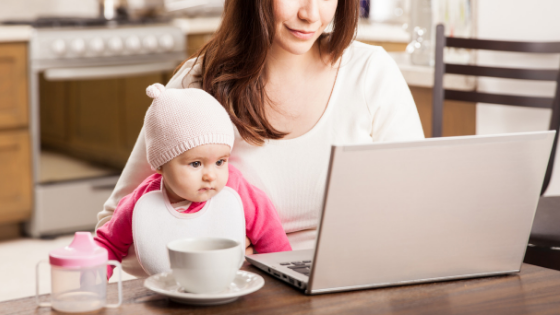 The 2019-2020 school year has kicked off, and we again have the beautiful opportunity to provide hope and encouragement for a good future for families through a scholarship from a Kirkwood foundation. During the summer, I met with several women who are pursuing higher education at Kirkwood. Part of the application process included writing personal essays. I'd love for you to see a portion of the stories they shared.
"I'd like to start off by saying an education has always been so deeply vital and important to me! Throughout the last eleven years of my life, this importance seemed to slowly slip away. My goals and desires for an education never did; it just seemed I would never be able to achieve this longing I've always had. Well, that is until recently.
"At seventeen, I found myself alone, pregnant and a high school dropout.  I struggled to pay my rent and utilities. I even struggled to eat because every dollar I earned was already accounted for.  I would tell myself, returning to school would never be an option, seeing how that wouldn't pay my bills or buy my daughter what she needed. It had seemed to me my decisions were already done and made.
"Over the course of the next few years, I had my own personal struggles that further hindered my goals. In due time, I overcame significant trauma, losses and struggles. My educational goals were always in the back of my mind but much too far to reach. I found myself working 'dead end' jobs.  I was miserable with any job I landed.  It was never an ideal job for me.
"In 2017, I was blessed once more with another child! During this time, education began to cross my mind more frequently, and it seemed more demanding than ever before! I know in order to provide for my children and myself, a college degree is a must!
"Since attending Bridgehaven, I became more influenced with furthering my education. I saw posters and advertisement saying 'Mommies Can Graduate too!' This truly pushed me into returning to school, and I finally received my high school diploma! This has made me strive for even more! I would absolutely love to go to college and continue my education! Attending college and ultimately earning a degree would be a blessing beyond words can explain. This experience would change not only my life but my children for the better. I am sincerely appreciative for all the love and support I have already received from everyone at Bridgehaven.  Everyone is amazing, welcoming and so loving and caring. Thank you and all the blessings."
-Kirkwood college student, Human Services
"I first started school at Kirkwood in 2016. The reason I am at Kirkwood is because of my son. When he turned two, I realized that he could read. He likes books and at that time I didn't know how to read or read little kids books. It's very sad for me to see myself as a mother but does not know how to read to her own child, and of course I felt like a failure. After that I decided to go back to school so that I will be able to read books and for a better future.
"I remember when I first started my ESL classes, it was level one and goes all the way to five. I was able to complete my ESL classes. It was challenging time for me, but I did it. Now I'm working on my two degrees at Kirkwood.
"Being a mother and going to school can be very challenging. I ended up having 3.6 GPA. I felt very proud of myself for not giving up. I missed some days from school, but I always contact my teachers to let know of the situation, they were very understanding of it and also letting me do my school work from home for those time that I missed from school. The one nice thing I like about going to Kirkwood is that they have a great schedule for student that are parents.
"I know if I get this scholarship, it will help. I want to become a successful mother, so my children can be able be become successful in the future. I thank Bridgehaven for this opportunity."
-Kirkwood college student, Business Management
Thank you to our donors and partners at Kirkwood Community College that makes this hopeful future possible for families!
The heart of the discerning acquires knowledge, for the ears of the wise seek it out. -Proverbs 18:15

Turning your ear to wisdom and applying your heart to understanding. -Proverbs 2:2
Lord, thank you for the gift of seeking and acquiring knowledge, wisdom, discernment and understanding. We bless these college students with these gifts and hunger. Hunger to seek out and acquire skills and abilities that allow them to function greatly in their destiny and path that you have ordained for them. May they be a light to those in their spheres of influence, may they establish healthy and productive relationships, may they be energized and focused in this pursuit. May they know times of rest, restoration, and study. May they know and walk in the balance of mom life and college life. Thank you for great support, encouragement, and hope for them in Jesus name!
We bless the donors and Kirkwood staff that work so well together. We are thankful and appreciative!