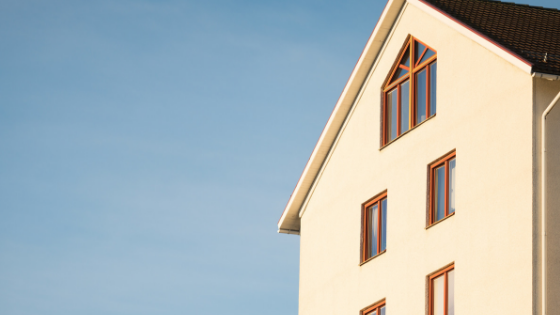 Wow. January was quite a busy month for me! Full of lots of change, new beginnings, and learning the meaning of words I have never heard in my life. I bought a condo, the process started December 29, and I closed on it January 31. Talk about a huge, crazy whirlwind! I am someone, who like a lot of people, really doesn't love the thought of change all that much. It actually freaks me out A LOT, even at the thought of it. I like stability, routine, knowing what's going to come next, and knowing I have the support of the people I love through it all.
People who know me well also know how challenging it is for me to make decisions. I go back and forth between small things like different options for Friday lunch at work, what necklace to wear with a certain outfit, or what color should be an accent for decorations in my new living room. So, when it came to a HUGE decision like where to move to next, I thought I would be nearly paralyzed trying to make this decision on something so big. But God has been revealing to me in an incredible way some of the ways He is growing me personally through this whole process.
I only had to look at three different places before I knew exactly the place I wanted to be. As cliché as it sounds, there was such a comforting and peaceful feeling when I walked into my new condo for the first time when we were doing a showing originally. I had been praying God would give me clear direction, wise discernment, and a peace in knowing what His will was for my next home. And He provided just that and more. I know I shouldn't be surprised by the fact that God can do far more than we can even imagine possible in our own human strength, but I was reminded again through this new beginning He has magnificent things lying ahead of us when we put our full trust in Him.
I can't say it has always felt "easy" transitioning to a new place by myself. I am someone who needs her love tank filled back up by surrounding myself with people I love. Or that it hasn't been difficult when anxiety and past lies come to the surface and try to take up unwanted space in my mind and heart. But I do know God can help get me through challenging moments like these because He is constantly molding me, shaping me, and making me a better and stronger person through this new beginning and beyond.
What are some of those recent transitions, changes, or new beginnings you are having to trust God with in a significant way right now? What are some of the ways you can become more intentional about seeking God through some of the trials that come with new beginnings? How are you going to allow God to transform you through this new beginning? I pray all of you know how loved you are by Him, and how He is right there with you through the very next steps of your new beginnings.