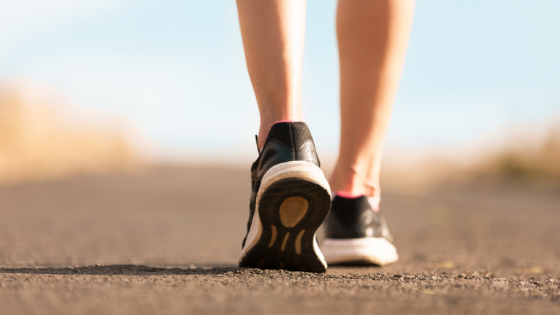 I have the privilege and honor of getting to be a listening ear and a compassionate presence for many of the clients who come through our doors every day. I have been allowed to be a part of intimate parts of their lives, and I am grateful to have their trust. The conversations I have every day range from incredibly joyful to heart-wrenching. No matter what details these conversation may entail or how someone may be feeling about their circumstances at the time, there is a phrase I find myself saying quite frequently. I share with them that I know it may sound very cliché, but this journey truly is one step at a time.
When they are conflicted with a pregnancy decision…one step at a time. When they don't know what the future of their relationship holds with their partner…one step at a time. When they are feeling the heavy burden of trying to make ends meet…one step at a time. When they have reached the end of a rope…one step at a time.
Here at Bridgehaven, we want to honor each of these stories and journeys by putting our words and prayers into action. On Saturday, September 28, we will be walking "in her shoes" to honor our clients' journeys, and with each step we take, we will remember and pray for all of those families who are a part of our ministry. We invite you to take one step at a time with each of us either by walking with us that morning or by giving financially towards our ministry of taking brave steps with these families we serve. The first step is registering through this link.
I also encourage you to ask yourself what are the areas in your own life right now that you need to remember to take it one step at a time? I know we can get easily overwhelmed by circumstances, relationships, to-do lists, etc, but where do you need to remind yourself that this journey truly is one step at a time?
Heavenly Father, I pray each person reading this today would put their trust in You more fully when they start to get overwhelmed. Help them to know You are the guide who is lighting the way as we take one step at a time on this journey. Teach us to help each other to put one foot in front of the other and to walk closely and intimately on this journey of life together. It's in your precious name, we pray. Amen.