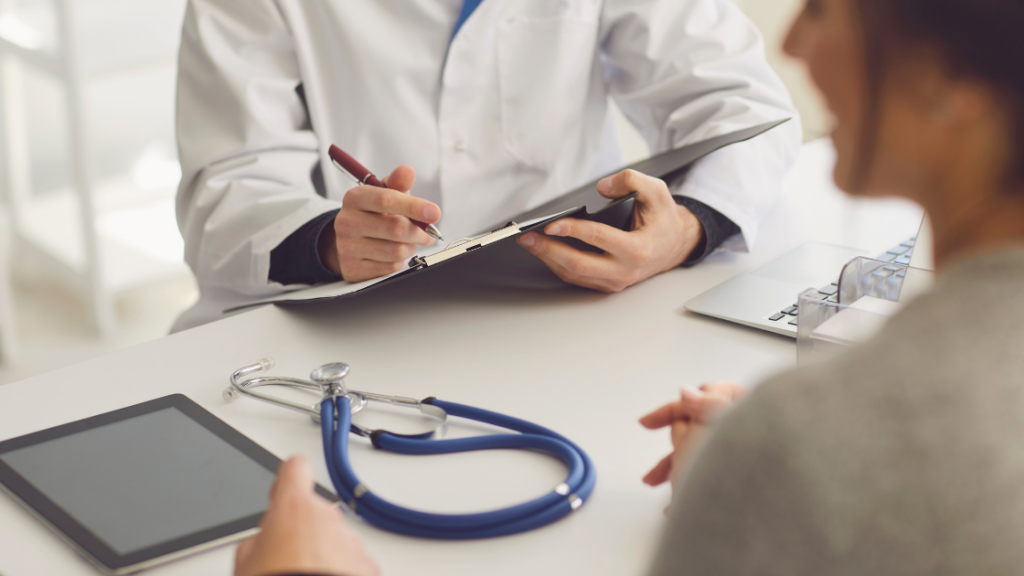 One of the best compliments I've ever been given was by one of my mother's doctors. Mom had been quite ill and recently diagnosed with a rare form of chronic blood cancer. After struggling to find a care team to address her unique needs, we switched to this doctor (and, thanks be to God, he is still her doctor today). It was our first meeting with him. My role was to care for and advocate on behalf of my dangerously sick mother, who at the time did not have the capacity to advocate for herself.
I had lots of questions, lots of needs to be addressed. I needed help understanding the complexity of her medical situation and the plan to get her healthy again and manage this disease she would have for the rest of her life. After an hour of consult with this doctor (and, let's be real –probably a hundred questions from me) the doctor proclaimed, "Well, you're smart and pushy." 
"Smart and pushy." Huh.
While "smart" is easily recognized as a compliment, I was certainly taken aback by his choice of the word "pushy" to describe me. But as I thought about it, I realized he actually meant it as a great compliment. English is not this doctor's first language, and knowing that things can easily get muddled in translation, I believe what he meant was that I was persistent. Indeed, persistent about something about which I care deeply – my mother. And while an incredible compliment, persistence does NOT come easily! 
 "Perseverance is the hard work you do after you get tired of doing the hard work you already did." -Newt Gingrich 
A drive to persevere and persist is a lifelong challenge for us all. Whether we are persevering through the pursuit of advanced education, battles in health, relationship challenges, a difficult job, a tough decision, physical or emotional exhaustion, feelings of sadness or loneliness, or even our own faith journey, persistence can be (and usually is) an uphill climb (to say the least). When we struggle, when we doubt, when we lose hope, when we fail – we can and must confidently rest in the grace and peace offered only through our Savior, Jesus Christ. 
So why must we persevere? It's a lot of work throughout our entire lifetimes in nearly every aspect of our lives. Why does it even have to exist? Can't things just come easily? Can't we just have peaceful, simple lives? What's the point? The point is: there is important work being done when one struggles, when presented with challenges or difficult circumstances, when we are "down in the trenches". Growth! Learning! Progress! Stamina! Teaching! The list goes on… but they are all good things when walked through with faith. 
"You then, my son, be strong in the grace that is in Christ Jesus." 2 Timothy 2:1 
A pastor friend of mine, K.J. Pugh, is currently presenting a sermon series on perseverance. In his first message, he shared some wonderful reminders and humbling quips of a persevering spirit: 
We reject timidity but press on in power, love, and discipline. This creates a persevering spirit

.

 

Moving through hardship should not make us hard or bitter. In fact, 

hardship

 should produce the opposite – a forgiving, humble spirit.

 

We must not dismiss or ignore the experiences of sorrow; just because we have a persevering spirit doesn't mean we don't experience or must tread lightly over these 

real

 

difficulties. The tears of God's people are precious to God.

 

(Read that again – our tears are 

precious

 

to God

!

 Don't forget that.

)

 

We persist so our lives can be an example to others. As others watch us press on in difficult circumstances, might they see the abundance of God working in our lives.

 
"For God hath not given us the Spirit of fear; but of power, and of love, and of a sound mind." 2 Timothy 1:7 
As Christians, we have the ability to persist and persevere even when the going gets tough. We must remember to utilize the gifts and tools God has given us to make it through these battles – whether earthly or spiritual. Pastor K.J. also reminds us of the imperativeness of finding, investing in, and remaining in a Christian community. This can be family, friends, a church group, colleagues. Find your "Pack" and stick with them! I have found this to be one of the most important ways to successfully (please note I did not say perfectly) persist in life – whatever challenges come our way. Pastor K.J. admonishes us to build knowledge, wisdom, compassion, prayer, service, training, discipleship, and a mind saturated in God's word. But above all, and through these actions and disciplines, we must stay close to our Lord. He is the source and foundation of our hope and help, and He is on our side. He is our biggest cheerleader and omnipotent hero. When we feel we simply cannot persevere any longer, if we lean on Him – our faith, His word, prayer, our Pack – He will carry us.