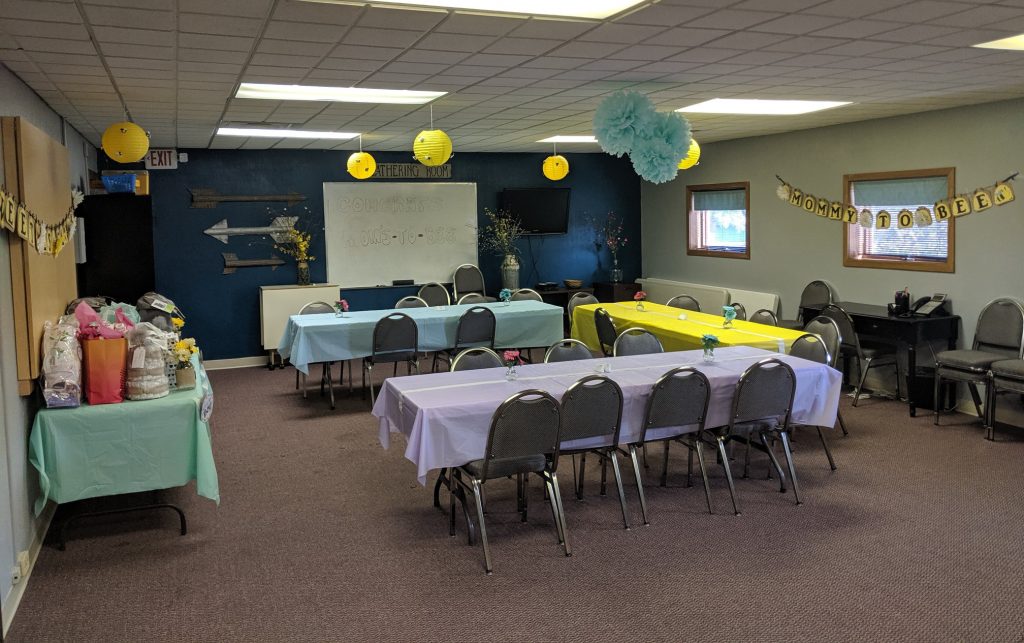 When women and families come to us unsure of how they'll be supported through their pregnancy, one of the ways we're able to help is with our prenatal classes through our Earn While You Learn program.
If you follow us on Facebook, you may have seen some of the baby showers we hold for class participants upon completion of the class. Thanks to our generous donors, we're able to provide them with typical baby shower gifts, including a crib or car seat if they attend 92% of classes. Throughout the 12-week class, our volunteer instructors teach them lessons on prenatal health, birth, and more.
In 2018, we held 9 prenatal classes. Throughout those class sessions, we were able to bless 25 families with cribs or car seats who met their attendance goal. And so far this year, we've held 6 classes and currently have 3 in session.
We recently asked some current and past prenatal clients to share about their experience. Below are excerpts from their testimonies.
---
"The crib is honestly a huge thing for us! …we knew that God would have provided however, it's it's just such a relief as parents to know this child is loved and cared for and will be able to be in a brand new crib and we know it's a safe and comfortable space for our child to grow and rest. "It truly fills our hearts at the blessings we were able to receive for another beautiful child of God that we are bringing into this world. Thank you with all our hearts!"
---
"Bridgehaven has been a blessing for us. Without this program, we would have been so stressed. They have helped take so much off our shoulders. From the free classes to the amazing baby shower to the free crib, we couldnt be more thankful to be apart of such a great program. "Without the help of Bridgehaven, the cost of a crib would have really set us back with the costs of everything else we need to get, as new parents who both work part time the help we have received has been so wonderful. We appreciate all of the people at Bridgehaven and we wish to give back to Bridgehaven in the future to help others. "
---
"A friend of ours from Church had told us Bridgehaven offered prenatal classes, and that as a perk for attending the classes to learn, they would provide a free crib upon successful completion of the classes. We were thrilled to be able to learn about pregnancy and birth, and were very grateful for the knowledge they had to offer! We really thank God for His provision of providing us with a safe place to sleep for our baby (the free crib from Bridgehaven). "We are so grateful for the love of Christ and the support Bridgehaven offered us to help us get on our feet as a young family just starting out!"