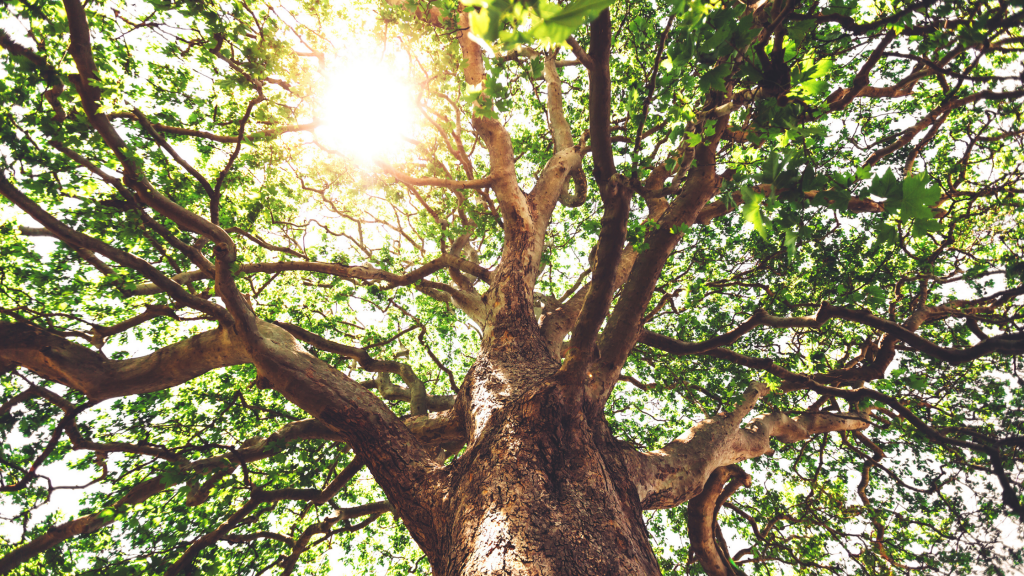 I was in a good friend's wedding a number of years ago and received a bracelet with a charm on it as a bridesmaid gift. It is somewhat modern in styling, simplistic without great detail or definition. I easily recognize the charm represents a tree, but I've never been able to decipher if it depicts the branches or the roots. Every time I wear the bracelet, I ponder this question… a lot.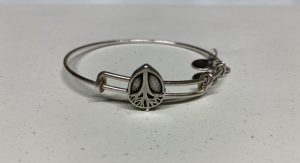 In the recent weeks, after living through a spontaneous inland category four hurricane… in Iowa… I have realized the importance and power of both the beautiful branches and the incredible root systems of trees. Tree branches are beautiful and pleasant. The branches are towering, billowing, shade-giving, green arms of beauty and joy all around us. They are the fruits of the work of the tree system, and they even feed the tree itself; they are what gives a tree its vibrant look. The roots, however, are often forgotten, as they are hidden from the eye, buried deep in the dirt, sometimes even under concrete, away from our regular thought. They aren't exactly lovely in appearance. Roots are messy, they are dirty. We know our trees need those non-glamorous roots, but we only really notice the branches. But we all certainly want our trees to have healthy roots. 
One of the selling features for me of my soon-to-be new home was the giant sycamore tree in the backyard. And I mean giant! It towers well over the three stories of the house itself. The trunk of the tree is several feet in diameter. The branches arc out across the entire backyard and even over the neighbor's yard. As I've come to find out, this tree is actually a well-known and beloved feature of the entire neighborhood. 
We all remember Zacchaeus climbing a sycamore tree to see Jesus. If you google "sycamore tree", you will learn they symbolize "strength, protection, eternity, divinity". (Could it get any better than that?!) 
I was so nervous this tree would be lost during or because of the derecho, but I am thankful to report that the sycamore in my soon-to-be-backyard has been inspected (post-storm) by an arborist and it is safe. While it sustained some damage to the canopy, the structure of the tree is strong and resilient; the tree will survive. It was protected from the storm because those roots are buried deep underground and its foundation is firm. The tree has spent many decades growing, expanding… securing itself a solid footing. It's like God handed me a very in-your-face reminder of how we are to build ourselves and our lives. And it is going to stay in my face every single day for decades to come. Thanks be to God for this blessing and example of His ever-present goodness and mercy! An ebenezer… a cairn… right in my backyard. 
 "He will be like a tree firmly planted…" Psalm 1:3 
This entire year, and even more so since the derecho, life for most of us has been a tremendous challenge. We have had to really dig deep for the fortitude and perseverance to weather these unprecedented events and complex difficulties. I often find myself feeling like the many trees in our community with a beaten down canopy. Winds of discontent, the tumult of a disagreement, the storm of a broken relationship, a dark season of unending challenges – these things can disrupt our beautiful branches. Sometimes I wonder if my roots are strong enough to sustain me. But I know, since my roots are in the Lord, that they will. Our roots are given their strength through God. My canopy may suffer from time to time, but that root system anchors me and revives me. We are resilient in Him. 
 "Therefore, if you have been raised with the Messiah, keep focusing on the things that are above, where the Messiah is seated at the right hand of God." – Colossians 3:1 
So, after years of contemplation, I've decided that my tree charm bracelet represents both the roots and the branches. One day I'll wear it with the branches up to remind me to be an abundant presence of God's love toward others. The next, I'll wear it with the roots digging deep to remind me to always rely on God.  
 "The fruit of the righteous is the tree of life…" Proverbs 11:30