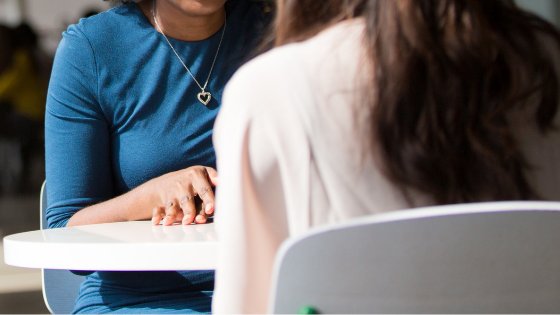 There have been quite a few circumstances which have arisen lately I want to say to God, "oh no, Lord, you don't want me to be the one to do this." Or, "shoot God, I think you meant to have someone else more equipped doing this." Or even, "okay Lord, I kind of want to run in the other direction right now because it seems too hard to face this head on." Trust me, these have all been real thoughts I have had recently.
There are a lot of brokenhearted people in this world. There are a lot of people carrying a weight on their shoulders unimaginable for some of us to even begin to fathom or understand. There are people facing things on a daily basis some of us will never even know are possible. There are people all around us, every day, who are living with walls built up so high because they are afraid of what might happen if they let some of those walls come down.
It is very easy to believe we wouldn't be the right people to walk alongside someone through certain trials. Or that we don't want to risk opening up someone else's pain because we don't feel we would know how to handle it after it does get opened up. But God calls us to reach out and run towards those who need our comfort, even if it just means sitting next to someone and not saying anything at all. The power of presence makes a far greater impact than we can even comprehend.
In a Blessed Is She devotional I was reading recently, Susanna Spencer said this: "When we go to comfort those who suffer we find Him, our Lord, Who suffered for us. When we stand at the foot of our neighbor's cross, we stand at the Foot of His and hear Him say, 'Whatever you did for one of these least brothers of mine, you did for me' (Matthew 25:40)." When we run towards others who need our comfort, we find Christ right there. What a gift. He is always there in some of the most difficult times, and He understands suffering in a real, tangible, and significant way because He suffered for you, and for me.
What are some of those things in your life right now you want to run in the other direction from? What are those things you have the temptation to say, "oh Lord, isn't there someone else you want to call and equip for this situation?" Where is that fear coming from? What are you believing about God when this fear arises? I pray each of us will have the courage to say yes to God when these tough situations arise. Even if it is with trembling hands or voices, may we be brave enough to say, yes God, with Your help, I know we can do this together.