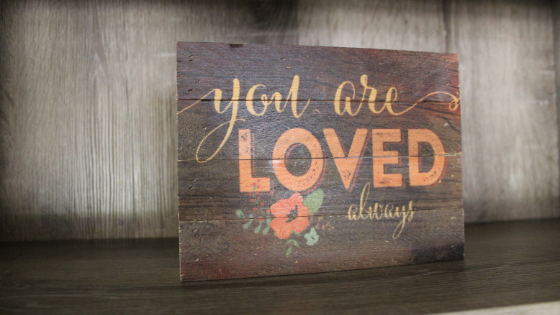 Bridgehaven is often synonymous with pregnant ladies and babies. Don't get me wrong….we love both around here. There is nothing better than equipping women to be moms or snuggling newborn babies, but our purpose is so much bigger. The mission of Bridgehaven is to empower choices for life through Christ-centered education and support, and our vision is that all babies will be born into healthy families.
Think about both of those statements for a minute. Really let the words sink in. It is huge. We thought we were big before, but God is slowly unfolding His plans and the possibilities are both endless and ever-changing.
Many people aren't even aware of a small but mighty arm of Bridgehaven called Prevention. We have three people committed to the education and support of young people and parents throughout our community and beyond. They are working hard to spread a message of sexual integrity but also teach young folks about things like pornography and vaping. Kids today are facing tough stuff….things that were not even thoughts when most of us were young. (I still have trouble thinking Snapchat is a worthwhile communication tool.) Schools and churches are expected to do more and more with less and less, so children are not hearing important messages about self-worth, healthy boundaries, and what God's best is for us. Our team brings a message most kiddos will not hear anywhere else.
The message we want to convey in all areas of the ministry is about abundant life. Did you catch that? Not just life….abundant life. What we do is so beyond the politics and the rhetoric we see on Facebook. Bridgehaven wants all who walk through our doors to have life, abundant with all the good things God wants for each of us. This includes women who have had abortions in their pasts and are living with anything from shame to anger to sadness. By the age of 45, 1 in 4 women has an abortion in her past. So Bridgehaven currently offers three ways for women and men to find healing, including: one-on-one sessions with a mentor who has been through that decision, group classes, or Take Courage, our retreat weekend incorporating Rachel's Vineyard curriculum. We have these resources to help all those affected by abortion and we do so without judgement. For us, it is really about showing people love and grace and allowing them the time and space to heal.
Parents might need more love and grace than anyone….raising kids is hard! Our Earn While You Learn program has always had a goal of transformation rather than transaction with our clients. We work hard to ensure hearts are changing and clients are growing in all areas of their lives. Recently, we've started working with a group of volunteers to launch a mentorship program. This allows clients to get one-on-one support and guidance in ways not possible in a class setting. Trained volunteers can focus on specific goals and provide direction and love once trust is built in that relationship. We are so excited about where this will lead our clients.
Did you already know Bridgehaven did all of those things? Are you aware we have targeted campaigns each year on our three local college campuses to both bless and educate students? Did you know we provide clothing to students enrolled in Kirkwood's KPACE program through Treasures, our resale shop? I would bet there is something we do that you had no idea about.
Furthermore, there are things coming up that I sooooo want to tell you about.  Exciting things.  Things no one else in Cedar Rapids is doing. Things that will change lives and heal hearts.  They are so cool. But I can't tell you yet. I want to tell you…..but then the Gala would not be as much fun for you.  😉
If you want to learn more about the awesome, ground-breaking, fabulous things we have planned, register for the Gala.  It is next week….on Friday night…..and it is dessert!  Click here for more details and to register. I promise you won't be disappointed.  In fact, it will be hard to leave without being inspired and so in awe of God and His plans. His vision is so much greater than ours, and thank goodness for that. Please consider joining us to learn more about Bridgehaven and our desire for abundant life for all.