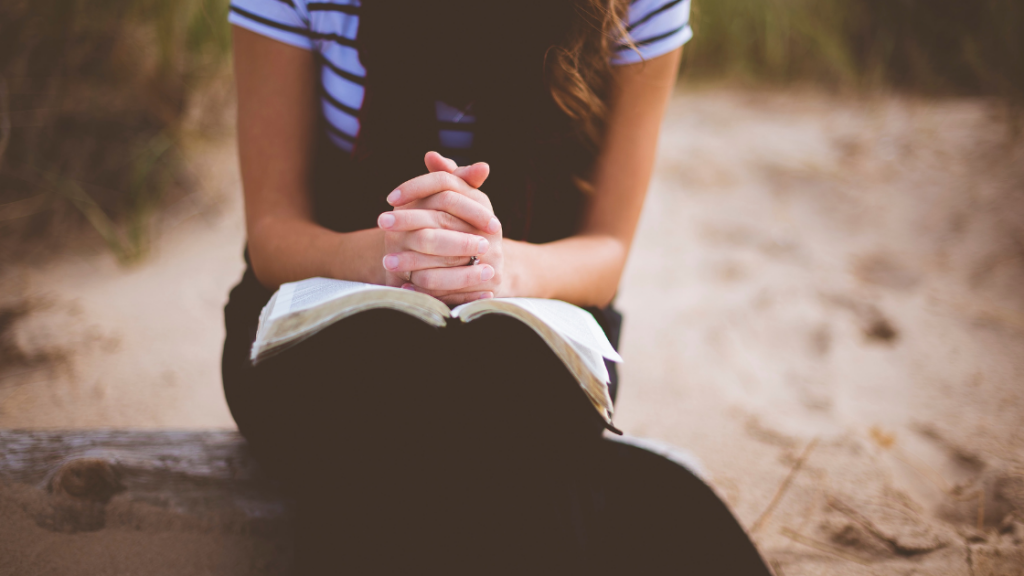 I listened recently to a leadership podcast taught by Craig Groeschel, senior pastor of Life.Church, a key pillar of the Global Leadership organization, and a best-selling author. His message was a stark reminder to me in regards to my own spiritual intimacy.
I have been a follower of Jesus for a very long time… I purposefully and whole heartedly accepted salvation through Christ when I was a young child and that was nearly 56 years ago! I have been abundantly blessed with both profound and sometimes less than profound teaching, and I have come to know the difference. I have been surrounded by encouragers and mentors, faithful parents and friends my whole life. I have been discipled and have discipled others. I know the pain and consequences of sin – LIFE-ALTERING sin – in my life, my parents' lives, and my children's lives. We now have the most amazing testimonies of how God has brought us back from the edge, forgiven the unforgivable, and restored from destruction what was left in the ashes.
And now, for the last 14-ish years, I have appreciated a leadership role with Bridgehaven that has brought me face-to-face with the most incredible, diverse, holy and unholy people, with the most heartbreaking stories and the most breathtaking outcomes imaginable. To be trusted with the stress and painful details of their young or addicted or abusive or rejected or post-abortive or helpless circumstances is an honor that I consider to be so sacred. It has brought me to both tears and unbridled celebration when freedom is found; it has brought me to my knees and had me pounding God's chest shouting "why?" It has brought at times, if I'm honest, a sense of pious sin and savior complex when I'm foolish enough to think I could be the reason that they find healing. But more often it has humbled me in a way that I can't even fathom how or why God would consider me worthy to use in any kind of meaningful way.
I am fluent in Christian-ese: understanding and knowing just the right buzz words to indicate my faith and encourage others. I am comfortable praying or leading prayer publicly. I have been a student of the Bible and can easily apply scripture and reference in most situations.
But Pastor Groeschel called me out. As he was teaching about how to sustain in ministry for the long haul, he described how someone might inadvertently "substitute professional ministry with spiritual intimacy"; that "moral integrity is not the same as spiritual intimacy."
This gave me pause as I listened to him say that he found himself praying (as pastors do) publicly, but in reality he had unintentionally abandoned his personal prayer time. I related to the fact that it can feel like I am absolutely pursuing Jesus daily because, after all, that's my job, right? I share the gospel, I teach truth, I listen for ways I can impact a life. I go to work – wherever that happens to be that day – with my Bridgehaven badge on and know that people understand that we are a Christ-centered organization, which makes me a Christ-centered individual.
But it has happened to me. No huge rebellion. No faith crisis. No moral corruption. No change in my salvation or trust in Jesus. I continue to serve God and my ministry with conviction and truth. But I have traded intimacy for ministry.
There, I said it.
Am I alone in this? Is anyone in the boat with me? I challenge you, as I challenge myself, to restore intimacy with Jesus.
I am still pondering and asking God how that needs to look in my current journey. I know for now, it is not necessarily completing a daily devotion, but in being devoted to hearing directly from the Lord through scripture and prayer. It will not mean forsaking the ministry that I have been called to but rather immersing myself in His leading and partnership in those ministry moments. It doesn't mean forced prayer time but more so sitting in silence in the presence of the Lord – that awkward silence may be the very moments when He creates intimacy between us.
What have you traded intimacy for? Even if you are not in professional ministry, have you traded intimacy for noble work? Sacrificial parenting or devoted grandparenting? Volunteering?
Let me know how you plan to adjust your ministry to take a second seat to intimacy.