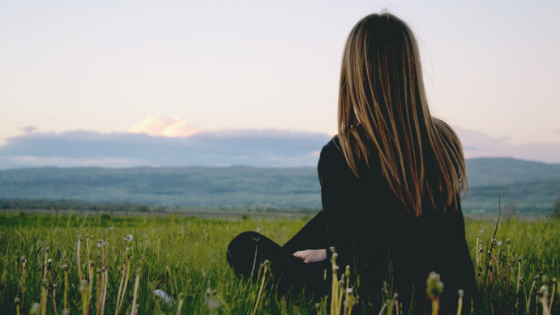 "I'm young but not so young… I'm at that place in life when wisdom, youth and experience meet… youth is put off with youthful beauty and replaced with wisdom wrought through experience… there is a different kind of beauty in that too. A type of beauty that only old souls can recognize. I'm an old soul in a middle aged woman's body and for that gift I'm incredibly grateful." – Cherob Opfer
My friend shared this quote on Facebook a few weeks ago. I loved it because it caused me to reflect on my current life stage, where I feel God leading me, and the desire to be led with appreciation in my heart! For me, this eloquently expressed the value and beauty within the angst of transition, the longings of a heart yet to be fulfilled, and those longings of my heart that have already been fulfilled. All of this is praiseworthy and authored by Jesus!
"I am the Alpha and the Omega, the Beginning and the End, says the Lord God, He Who is and Who was and Who is to come, the Almighty (the Ruler of all.)" Revelation 1:8  
I sense and anticipate adventure ahead but I also have a sense of curiosity about my past. Did I steward well what God gave me? Will my experience be beneficial for others? Is it pleasing to Jesus? Will I be able to steward and abide in beautiful peace, courage, and resiliency with what God is calling me into?
"… like an adventurer on a treasure hunt." Proverbs 2:4

"… (look up) God himself is right alongside to keep you steady and on track until things are all wrapped up by Jesus.  God, who got you started in this spiritual adventure, He will never give up on you. Never forget that." 1 Corinthians 1:7-9
Now I'm seeking how I can patiently wait with joy and maturity for the longing in my heart to be fulfilled. How do I remind myself to seek the gift of Jesus and His adventure He is offering me in this period of waiting and with this middle-aged body? Do I have the energy in my body to accomplish His assignments and enjoy the journey?
The weight of those heart longings.
The private and public streams of tears.
The expectation of the adventure still beating and growing louder.
I love how the eternal things of Jesus are so alive and cause us to pay attention. Hopes. Dreams. Desires. Such gifts from heaven.  I wonder who else has experienced something similar to this?
I wonder where my tribe is. Where are those who are longing for unfilled dreams, desires, and hopes? Let's encourage and champion one another. Let's share, pray, journal, and be creative in communicating and acting upon our hearts' longings. Let's partner with Jesus in bringing forth Kingdom movement and fulfillment.
This song, "Get Your Hopes Up" has been uplifting and encouraging for me. I hope it revives you into a greater measure and revelation of God's goodness! May the garment of praise be placed upon us.
Jesus, You have crafted and designed us to carry Your dreams, desires, hopes, and affections. May we carry those with excellence, with diligence, with courage and know we carry them with You! Thank you that longings fulfilled are like a tree of life. Thank you for the fruit and transformation that is experienced along this journey. May all dusty, forgotten, unfulfilled dreams, hopes, desires, and affections from You be breathed upon by Your Holy Spirit. Come alive, Kingdom desires! May faith arise and propel us forward with great grace and joy in the adventure of abundant Kingdom life!