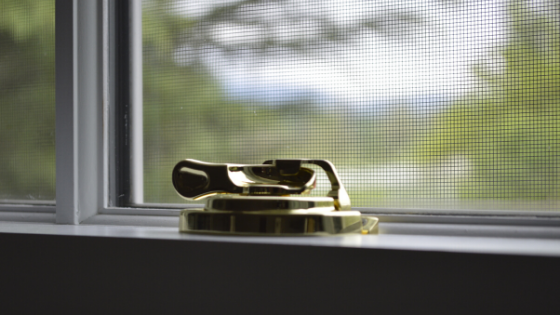 But they need you to be okay, too.
"Life on lockdown is hard, but it is also an exercise in humility. Our collective well-being makes our little individual wishes look a bit whimsical and small-minded."
I am 63, and according to all of the new health guidelines, my husband and I are relegated to stay home. That's helpful because learning how to use our canes and walkers is daunting. Too soon? Actually, it is very humbling to be classified among the "elderly." Denial can be a beautiful thing.
I have read from several introverts that they "have been preparing for this moment their whole lives." For those of us who are extroverts, we're in full panic mode. Either way, humility is required.
My extrovert self has been trying to think of not only ways to be connected, but what is helpful. What are good questions? How can we connect with others and help them process, help them feel heard, help them feel better?
Not for the purpose of solving – there are few solutions right now.
Not for the purpose of advice-giving – we all get the same 24/7 stream of up-to-the-minute news reports.
Not for the purpose of commiserating and perpetuating fear – misery does not need company.
But rather…
To understand – "What's it like to be you right now?"
To know how to pray – let's make prayer pandemic, too!
To help others feel heard – isolation can sound so monotone, silence so deafening.
To uncover practical ways we can share resources and services – "I have toilet paper but I'm out of diapers. Wanna trade?"
Here are the questions I am asking my friends and loved ones as I set my goal to call ten people a day:
How has this situation affected your day-to-day scenario?
Do you know yet how this will affect your income?
How are your kids/spouse/roommate/etc. feeling/coping?
What are you doing to stay physically active (I can always use some ideas)?
What are you studying right now (Bible study, teacher, etc.)?
Have you seen any good streaming sermons you would recommend?
Is there anything you are worried about running out of?
Do you have access to online resources (food/groceries/pharmacy)?
How is your work affected?
Has this uncovered any surprising thoughts or feelings?
Have you been able to talk to your extended family/adult children/grands/etc outside your household?
How has God prepared you for this moment in time?
Do you have the medicines/prescriptions you need?
Can I pray with you?
In addition to all of the wonderful online biblical resources (have YouVersion read the Bible to you, get online daily devotions from My Utmost For His Highest), scripture, ideas for kids at home (here's a list of education companies offering free subscriptions), here are a few I had not seen before:
"Before disaster the heart of a man is haughty and filled with self-importance, but humility comes before honor." Proverbs 18:12 (AMP)