On the blog this week, I am deeply honored to introduce the honest and brave telling of a personal story. Trisha Sellers is a treasured member of the Bridgehaven Family and has been the Prevention Director for more than 15 years. Her leadership, creativity, commitment, and honesty has been the cornerstone of her ministry to thousands of youth in our community over these years. This telling of her experience is deeply personal and 100% relevant to the mission of Bridgehaven.
I stand in support of Trisha and her courage to share this personal part of her life. I pray that as you read the Lord will speak grace over your life and begin to uncover the secret places of your heart that might need healing. It is also my prayer that we begin to see past the loudest voices regarding these issues in our society and see the heart and soul of the people hurting and in need of healing, hiding in the crowds around us. Grab a tissue…
Chelsey McDill
Executive Director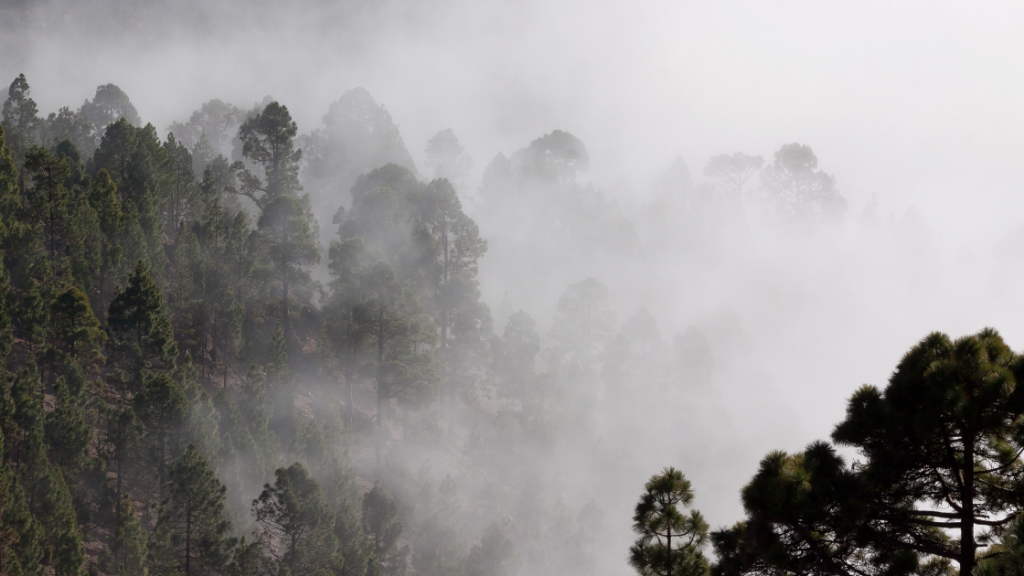 I had been a part of the Bridgehaven staff for nearly two and half years when the Lord began to gently guide me into the hidden rooms of my heart.  Rooms with doors that had been locked, sealed off, darkened over time until they were no longer even acknowledged. Not forgotten, mind you, just easier and easier to ignore.  
As I began to learn more and more about the women we serve, I became aware of a class that was offered several times a year.  It took place after hours, when most had gone home. There was anonymity in the air… one light in the building would softly glow for a few hours more. It was a Post-Abortive Support Bible Study.
At my two year mark, I began to feel a growing uneasiness that comes from keeping your abortion a "secret" while working at a life-affirming pregnancy support center.  And just as quickly as God began to awaken this call for me to come forward, the enemy began to undermine me, whispering familiar messages about my shamefulness, my hypocrisy, my inadequacy.  Contrary to what I knew of the hearts of those I worked with, I was taunted with messages like, "If they knew, they would not have hired you.  If you tell them, how could they possibly allow you to keep working here — especially with teens!"
I eventually shared with my husband the relentless nudging to participate in the class. He encouraged me to not ignore the prodding and that he would completely support me should I decide to attend.  We agreed that there was likely an unhealed wound that might be ministered to. When the next class was due to begin, I remember finding excuses to work a little later on Monday nights, a step closer to revealing my ugly past.  At about 6:55 p.m. just before that first class, I casually wandered down to the meeting room and poked my head in the door. I was well acquainted with the two volunteer facilitators, who greeted me with, "What are you doing here so late!?"
This was my moment of truth.
"I think I need to be in this class."  And then I waited for the avalanche of judgement and disapproval which usually came in the form of raised eyebrows, averted eyes and twisted mouths. 
But instead, I was enveloped in immediate acceptance, compassion, and warmth.
As I sat, other tired, anxious, apprehensive women slipped in and found their place at the table,  ready to bolt from the room if it all became too much.  Wondering, as I was, if they had made the right decision to be there.
Over the next few weeks, we began, one by one, sharing our stories.  Mine was not so unique!  I had been an unmarried, young adult and it felt as though I had no other choice. 
I was raised in a genuinely Christian home.  I am the oldest of three girls, raised by two parents who shared with us and modeled their devotion to the Lord. I have a rich history of praying grandmothers and great-grandmothers. I have a very vivid memory of the moment I asked Jesus to be my Savior at six years old.   And I was genuinely immersed in a life devoted to Jesus — youth groups, mission trips, Young Life, and at times, I was even an annoying high school evangelist!
I did not ever struggle with pro-life or pro-choice — advocating for LIFE was in my spiritual DNA. I could never even imagine why I would ever have to make that kind of decision. Until I did.  
And here is the irony: The day my pregnancy was confirmed was a Wednesday.  I went to church that evening, as usual, and happened to see a friend that I had become close to over the years.  She noticed that I was not myself and asked if I wanted to talk.  After a moment of panic and doubt and vacillation about whether to share my new secret, we did an about-face from the doors leading into the sanctuary where the service was beginning, and sought out a private place to sit and talk.  It was not a huge church, and every classroom and cranny was busy with activity. So we found our way to the back of an unusually large, windy, walk-in coat closet, and tucked ourselves in the shadowy, secluded corner, parting the long-hanging coats to burrow ourselves into a safe, private spot. And I cried, and I died a little bit, as I told Charissa* my devastating news. As praises were being sung to a God I absolutely believed in, just on the other side of the wall we were leaning up against, I was beginning to deny my faith and distance myself from the truth of the destructive plan that was forming.
Charissa was a devoted friend.  She was so compassionate, and comforting.  She felt my pain and cried with me over the dilemma. She was also a Christ-follower but had never before encountered someone face-to-face in this situation. Of course she felt that tension of responsibility to preserve life.  We both did.  
But in that moment, there were three overwhelming lies filling up that small space and taking root in our hearts: 
The idea of my parents, my pastor, my church family, my younger sisters, my Bible study group — learning about my circumstances, for them to know that I had wandered so far from who I professed to be — was unthinkable.  The shame and disappointment, the hurt, the embarrassment I would cause to those who loved me seemed far greater than how God would protect me and provide for me.  I could not even fathom surviving that. 

The second lie was forming in my friend Charissa, who was feeling that being a devoted, strong friend meant offering support in whatever decision was made. And as the word "abortion" began to get more comfortable in my mouth, she began to help me come to terms with what steps I needed to take. She would drive me and sit with me.  She would see me through.  She was loving me the best way she knew how — but that's the point — she didn't really know how.

And the third lie was the idea that being "

unpregnant" —

just like that — would be somehow easier and quicker and better than an

unplanned

pregnancy and the level of degradation that would bring.
I reached out to someone I trusted, someone who knew me — the real me — and loved me anyway. Her opinion mattered.  I believed that she would understand and think this through with me.  But she was so caught up in my pain and fear and so unprepared to ask the right questions, so naïve about the mental, physical, and spiritual consequences of abortion, that she did the best she could. I am so grateful to Charissa for the emotional trauma she endured with me. But we have had many conversations since, about what might have been different.  If I had known of someone in my church who had experienced an abortion or an unplanned pregnancy — and I know there were some, but they were invisible, like me; if I had been more authentic with my small group as this romantic relationship became physical; if Charissa had been equipped with the tools and resources to help me consider other options; if she had been aware of someone we could talk to who knew more about it; if she had the words to persuade me to go with her to a pregnancy support center…
Over the next thirty years of my life, I became more and more numb to the memory of that abortion clinic, to the lies I needed to design and sustain to cover up my choice, to the horror of the experience and the deep guilt — oh the guilt.  No one knew aside from the father of the baby, Charissa, and myself. I eventually traded my fear of infertility for motherhood and, by the grace of God, had four healthy children. I coped over the years by turning the channel when the issue of abortion was on the six o'clock news, gracefully pulled away from conversations that turned to pro-life or pro-choice, dialed down my giftings and shied away from leadership opportunities, feeling my secret made me unworthy. I battled depression — although at the time, I never quite associated it with my abortion.  I became masterful at compartmentalizing that chapter in my life, pushing that locked box deeper and deeper into my soul. Like a rock, it sat there, fossilizing. To see me in my community, with a successful career and what appeared to be a healthy, thriving marriage and family, you could not have known the secret I was harboring.  God even allowed me to eventually serve as the Children's Pastor at a prominent church in Indianapolis, shepherding over 800 children and their families for a number of years.  By all accounts, the secret was fading; some might even assume that it was disappearing, like a vapor.  
But the truth is, we are leaky humans. Despite an authentic faith, spiritual growth, and maturity, the balance of my life committed to following Christ, eventually unresolved sin, unhealed wounds, toxic secrets find their way to the surface in obscure ways.   Like a slow leak.  Odorless, tasteless, hard to pinpoint, easy to ignore, but nonetheless, poison.  What I thought was safely locked away, in its own compartment, wasn't.  Because we are whole persons, it is nearly impossible to numb ourselves to one part and stay fully sensitized and engaged in all areas of our whole person. To become closed off in one area tends to create a similar rift in other areas.  So I was numb to some aspects of my marriage relationship; I was hard and controlling in my relationship with my children; I kept most of my friendships at arm's length.  I leaked.  The despair of my abortion found ways to show up as depression, paralyzing me at consistent intervals.  My guilt resurfaced as displaced resentment.  My regret manifested itself in unhealthy, well-intended, overprotection of my children.  My marriage did not survive, even after 25 years —  not (solely) because of my secret, but certainly not helped by it.
After surrendering to obedience, and finding courage to step into that Post Abortion Support class that Monday night, the Lord was able to do a work in my heart.  I still linger in the regret, to be sure.  But God has restored healing to my heart and has snatched away what the enemy intended for harm, allowing me to reflect His glory and forgiveness.  And I believe that He desires to use other women, and men, to do the same — if only they could be convinced that they have a safe place to come out and share.
Shortly after I completed my Post Abortion class, I began to feel the Lord asking me to share my abortion story with my adult children. Well, I can tell you, that began a six-month wrestling match.  There was absolutely no way I could ever fathom sharing something like that with my children.  I could not imagine. He gently prompted me, and I staunchly refused.  I even stopped talking to Him for a few weeks just to avoid the subject.  But, in the end, as you can guess, He provided me with the strength and faith to face my children.  In my daughter's living room, she and my sons sitting on the couch, me on my knees in front of them, I began, with fear and trepidation, to unwind the years.  There were tears.  There was silence.  There was that moment when I was sure I had chosen wrong.  And then, my 22-year-old son said, "I'm so glad you told us.  I feel like I've been putting together a 22-piece puzzle with 21 pieces."  My youngest son said, through his tears and after a long hug, "I always knew I had another sister, but I thought I was crazy."  Another son said, "I get it now.  All this time we thought you wanted us to be perfect, like you, but really you were just trying to keep us from making the same mistakes." My daughter's husband called a few hours later and said, "I don't know what you shared with your daughter, but she believes you are the most courageous woman she has ever known."
Just a year or so after that, one of my sons shared the painful news that he and his girlfriend were pregnant after just five weeks of dating. Yeah. Satan knows where to sucker punch, doesn't he?  But I learned that because of the conversation I had about my own abortion, they made a decision for life.  What was unplanned was now planned. They are amazing parents to my little grandson, Trey, who is now seven and growing in stature and in the knowledge of God!
I had an abortion.  I believe that it was a baby girl.  Through the Post Abortion classes, I was invited to acknowledge that life and imagine her, an innocent, in heaven with my Lord. I was given an opportunity to honor her with a name, Daniel Mac, and symbolize her life with an earthly reminder (a precious baby shoe hung with other baby shoes, on a tree at Bridgehaven).
It is still very difficult to share about my abortion.  Even now, telling you this feels very risky.  I cherish my faith community.  I value the work the Lord has allowed me to do and the privilege of serving among you.  That I would risk tarnishing your opinion of me, or lose your respect is, well, so frightening.  But with the tragedy of my choices, comes the truest, deepest, richest part of Christ's gift to all of us.  With transparency comes an opportunity to provide a safe space for someone else.
There is now one out of every four women sitting next to you in church on Sunday morning, or in a Bible study or small group, that are post-abortive. ONE IN FOUR! One in four that are doing their best to keep their secret, manage their sin, protect their reputation.  One in four that are suffering silently or toxically leaking into their relationships. One in four that are squelching their God-given talents because they feel unforgiven and unworthy. They may be invisible, but not necessarily.  
If more of us would become more visible, we would have fewer that are invisible.  If more of us would engage in resources that equip us to ask the right questions, we can begin to be known as a safe place to be seen.
If you, or someone you know, would like to talk more I am available by confidential email or phone: Trisha@Bridghehavencr.org or 319-364-8967. You can also begin your own journey to healing through our upcoming Take Courage Retreat in November.