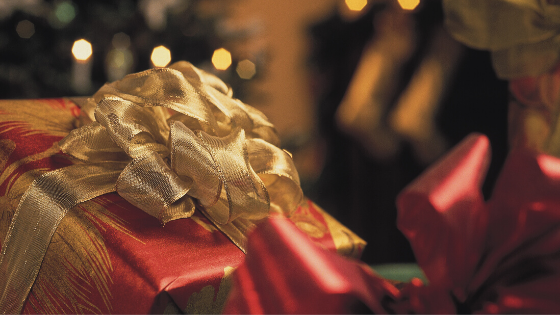 I have been struggling quite a bit with worry lately. It's popped up in multiple ways in both my personal and professional life recently, and it has been especially prevalent as we have walked through some challenging and difficult conversations and circumstances with some of our clients. I have been feeling the weight of worry as I sometimes feel like I didn't say or do enough after I meet with a client and find out a part of their story didn't turn out how I had anticipated. I know in my heart it is not up to me to change and transform hearts, but there are moments that just feel incredibly heavy, and at times I have had an overwhelming number of negative thoughts telling me I lack everything needed for the role I have.
One evening recently, I was scrolling through Facebook and this quote popped up. It was one of those moments you just stop and keep rereading it over and over again because it resonates with you so much. The quote was from Corrie ten Boom, and it stated: "Worry does not empty tomorrow of its sorrow; it empties today of its strength." This really struck me in a deep way. I realized I have been allowing negative and false thoughts to overtake my mind and heart, and there have been days I have been running on empty because of it. I have been allowing my worry to empty my present moments of the strength needed to continue the good work God has called me to.
I know this is something a lot of us can relate to in so many different ways, especially during this holiday season. There are so many things swirling around our minds right now and if I had to guess, worry is probably attached to a majority of those swirling thoughts. Worry about the dynamics with loved ones who you might be seeing soon. Worry about how to purchase all of the gifts still needed and where you are going to fit that time in. Worry about getting all of the trimmings baked, prepared, and decorated to make your homes feel as festive as possible before December 24th. But here's the thing: God wants this holiday season to be very simple for us. He wants us to put our focus on the reason we celebrate this season. He wants us to remember He sent His son to this world in the form of an infant to save us all. To give us hope. To give us strength.
God knows exactly what we need. And He loves us so much that He doesn't want our minds to be constantly swirling around with worry. He wants us to be filled with His love, His presence, His comfort, and His peace. When you find yourself getting caught up in moments of worry, challenge yourself to pause and reflect on your need to put your focus on the One who can fill your emptiness. The One who is simply enough to fill your every need. I pray your faith and trust in Christ will be renewed in a significant way throughout these upcoming weeks, and that He will be the One to transform your hearts as you journey forward.