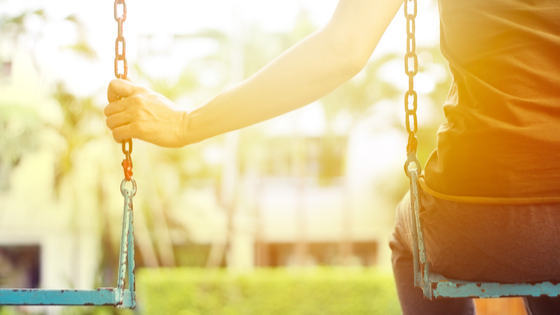 Loss. Grief. Mourning. Sorrow.
These are some topics that are challenging for me to talk about, to share in with others, to even think about at times. I don't think I'm alone in this. But these are some of the most important issues to enter into with one another, no matter how hard they might be.
As some of you may know, October is Pregnancy and Infant Loss Awareness month, so these words have been on my mind more often than usual. And as I think about how pregnancy and infant loss has impacted some of the lives of those I love incredibly deeply, it has weighed even more on my heart.
The lives lost through pregnancy and infant loss, they matter. No matter how small, they matter.
I want to be a part of celebrating and honoring these lives with others, and I want to be a part of walking alongside them on a journey that, at times, we may not fully understand but we keep taking steps forward.
As I've read various articles and books regarding pregnancy and infant loss, I wanted to share a couple quotes from both those who have a passion for walking alongside mothers and families after they experience this type of loss and those who have experienced this loss themselves. Hearing from them helps us to have a glimpse of the reality of this experience, to understand the importance of having others walk with these mothers and families, and to see the hope that can come from trusting God during a journey like this.
"I remember the feelings and the sorrow. I remember the confusion and the brokenness. Some things are as vivid as if they had happened yesterday, and others are a little more lost to me. I guess that is what happens when the heart heals and life moves forward. It's not so much that you forget the significance or the preciousness of the life you lost. It's that the Lord heals. He covers our wounds with His love, mercy, and grace.  That's the freedom that Christ offers through the cross. Redemption. Hope. Peace. Joy." -Ashlee Karasch, Owner of Lilia Grace
"The most important thing I want to convey to a woman who has miscarried is that her pain has merit. What I mean by this is that I want her to know that what has happened to her truly is as terrible as it feels. I don't want her to feel burdened to 'get over' her loss quickly simply because it is hard for those around her to understand. She has lost a child — death has robbed her of one of the sweetest gifts we can experience in this life! — and that is worth mourning. The pain she is experiencing is justified, and I want her to know that I am willing to walk through those dark valleys with her." –Jessalyn Hutto, Inheritance of Tears: Trusting the Lord of Life When Death Visits the Womb
Heavenly Father, we thank You for the precious gift of life. We ask that You comfort those who are grieving the loss of their child, whether it has just been days or it has been years. We pray for courage to reach out to those who have experienced this type of loss and to be able support to them in whatever way they may need. Lord, we praise You for the ability to honor these lives here on earth, and we ask that You hold them safely in Your arms until we can meet them again. In Your precious name we pray. Amen.