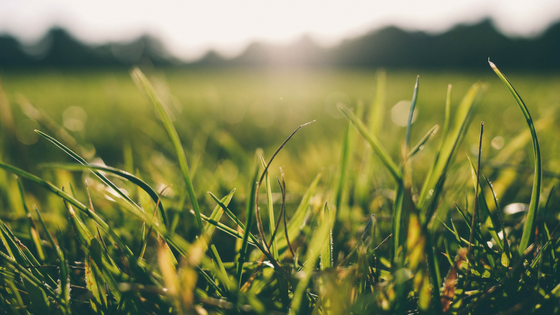 Some mornings for me are harder than others. Some mornings, or should I say very few mornings, I wake up feeling energized and ready. But most times I argue with God about getting out of bed, and He lovingly reminds me of His mercy and the new things He will do that day. However on Monday this week, as I opened my eyes to the morning, there was already an air of loneliness present. Before my mind had an opportunity to comprehend it, my spirit already knew what was missing. For it was the first morning my son was away at summer camp for the whole week, and I was dreading what I imagined the week ahead would be like without his joyful spirit in our home.
Although my husband was encouraging me to join him on a walk to enjoy the coolness of morning and the sun coming up to greet the day, I was feeling a sadness that was stealing my perspective and threatened to take me down a road of emotional and mental sin I knew I didn't want to go on. When it comes to my son, or any person I love for that matter, my emotions can be strong and can pull me quickly towards thoughts that are NOT of God.
Finally, brothers, whatever is true, whatever is honorable, whatever is just, whatever is pure, whatever is lovely, whatever is commendable, if there is any excellence, if there is anything worthy of praise, think about these things. Philippians 4:8
True, honorable, just, pure, lovely, commendable, excellent, worthy of praise. All things I sometimes struggle to focused on. This list of attributes are game-changers for me. They set my mind on higher things, above the thoughts that make me feel sad, lonely, or even depressed. But it's not easy. I wish there was a switch that I could flip and make myself have "better" thoughts.
What you have learned and received and heard and seen in me – practice these things, and the God of peace will be with you. Philippians 4:9
In his letter to the Philippians, Paul urges us to look to him as an example of this, remembering what he has learned throughout his journey. He also reminds us that it takes practice to get it right. Meaning it won't be easy or natural, and we are going to have to be intentional about such things.
I continue to learn to be an obedient student, learning to set my mind on the things of God during times when my flesh wants to get the best of me or wants to take me down into the hole of pity and doubt. I will pray that the Lord gives me a mind of discernment and a desire to set my mind on what is true, honorable, just, pure, lovely, commendable, excellent, and worthy of praise.
The resulting gift is peace. Peace in knowing and believing that God is good and faithful. Peace in knowing and believing that He loves my son more than I do. Peace to enjoy this time with my husband, grow in our friendship, and glimpse at our future together. Peace to take this week and see it through the lens of truth; God's truth. Peace to praise God for all His goodness through the ups and downs of motherhood.
I praise you, Lord! I rejoice in knowing and believing that you are a good father to all the members of my family. That my worry does nothing to change the plans you have for each of them. Help me when I find myself believing the lies, and remind me to hit my knees in praise for all the lovely and pure things that you are. Thank you for this time for our family to learn how to set our minds on things that will bring us your peace.