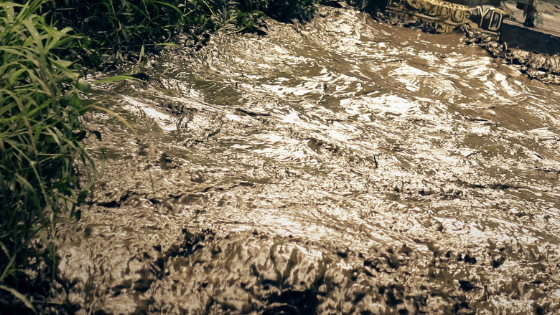 "I'm convinced You can do anything and everything.
Nothing and no one can upset Your plans.
You asked, 'Who is muddying the water, ignorantly confusing the issues, second- guessing My purposes?'
I admit it. I was the one.
I babbled on about things beyond me, made small talk about wonders way over my head.
You told me, "Listen and let me do the talking.  Let me ask the questions. You give the answers."
I admit I once lived by rumors of you; now I have it all first-hand from my own eyes and ears.
I'll never again live on crusts of hearsay, crumbs of rumor."
-Job 42:1-6 (MSG)
I've just been through a season of sorrow and healing. Now that I'm on this side of it, I'm dancing. I'm dancing in a protected, lush pasture with a banner of thankfulness and restoration over me.
God did it again! He protected and preserved me. He brought forth truth that was hidden. He provided a beautiful, redemptive work in me that only His hand and voice can sculpt.
I'm thankful for the beautiful inventory the Lord has opened for me.
This season of sorrow was like those muddy waters Job referenced, and they caused me to see short-sighted. I thought a dream was being swallowed up by the rising muddy waters. Waves of confusion and false expectations gave power to the whirling of the mud in the water.
With the invitation into the Lord's treasure house of inventory, He revealed His heart and treasure He wanted to give me. That treasure was clear, peaceful pools of refreshing water, near to Him. Pools that provided clarity; a reminder of His purposes and destiny for me. Fresh wind of His breath spoke over me.
This deep pool of knowing and experiencing His faithfulness gave me more capacity to be loved and to love. Love truly casts out all fear.
I'm thankful for His faithfulness and absolute truth that prevails over temporary setbacks and misconceived reality.  That misconception gives way to false power that stirs and inflates confusion. But how eternal and sturdy is the truth of Love that brings clarity and peace!
I'm dancing alongside pools of refreshment that reflect my Good Shepherd's smiling face. I'm set free from confusion and misconceptions. The divine interruption of the Lord has allowed me to experience His unrelenting, jealous pursuit of my heart and affections. God's jealousy for my heart is not a threat, it's my only hope!
"I'm Listening" by Chris McClarney is a song that aided in my heart being open to the treasure the Lord was providing. I needed words and a rhythm to allow my heart to be open to receive this beautiful gift.
Giving me words to the weight in my heart was a gift. The lyrics in this song provided that gift. As you listen, may it be a gift of encouragement to you as well. May hope arise in every circumstance you are experiencing right now!
Surprise us with love at daybreak; than we'll skip and dance all day long… Let your servants see what you're best at – the ways you rule and bless your children. And let the loveliness of our Lord, our God, rest on us. (Psalm 90 MSG)