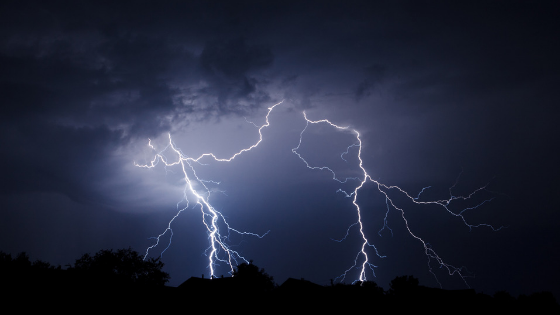 As I write this, there is a violent storm flashing and thundering and cracking outside my window. It is before dawn, so the sky illuminates the landscape in shadows each time lightning breaks through the darkness. The boisterous thunder shakes the ground in quakes. The rain is so heavy it even threatens to make soggy the impenetrable metal roof under which I am sitting. It's as if the heavenlies are warring. I imagine this is a tangible visual of what is warned about in ‭‭Ephesians‬ ‭6:12‬:
 "For our struggle is not against flesh and blood, but against the rulers, against the authorities, against the powers of this dark world and against the spiritual forces of evil in the heavenly realms.
These last few weeks have also brought tangible evidence of this struggle…
We live in a world where when 12-year-olds having sex with 13-year-olds, they can each be charged as both perpetrator and victim. Where parents can decide they just don't want their adolescent child anymore and banish them from home. Where 14-year-olds feel happier and safer living with a conclave of other relegated teens in a shelter than they do living in their own homes.
If we could see the battle for our families, for our kids, I think it would look like the storm raging outside my door. I can imagine this to be a tangible expression of God's anger and displeasure with some of the ways the children in our very own community are without the basic human needs of being wanted and loved.
We often use a "Basic Needs of the Heart" illustration to get to know who we are working with when we're out at different agencies around our community. It includes a continuum from zero to ten. Zero represents feelings of depression, worthlessness, unloved, fear. Ten represents feelings of worthiness, happiness, belonging. They are to consider the descriptive words and determine how they are feeling with regard to this scale and color the heart accordingly. It is usual to see hearts similar to "J"'s seen below:
This is where they live, in the empty bottoms of their hearts. In the eye of the storm. And sometimes, all we have to offer is an umbrella and some rain boots. It's never enough. And sometimes, even when we have a roof for them to crouch under, they refuse to come, choosing to stay in the deluge where they have learned how to breathe underwater.
In these seasons, here is what I have come to know:
The most beautiful part of a storm can often be the after. It sometimes means survival…we weren't blown away or ravaged or crushed or struck by lightning. As we emerge from the pummeling rain and hail, soaked maybe, tentative, the torrent dwindles into a soft, slow pattern of raindrops. Trees returning upright after bending and bending. The electricity comes back on. The ground has been cleansed. The air is clear. The sun breaks through where the rampage has retreated. Yes, there is debris, there is some cleanup to be done, mending to do. But the sun comes out.
And there are often rainbows…
"Whenever the rainbow appears in the clouds, I will see it and remember the everlasting covenant between God and all living creatures of every kind on the earth." ‭‭Genesis‬ ‭9:16‬
I am so thankful that Bridgehaven allows us to do this work: holding umbrellas, hunkering down or riding out the storm with some of these kids, picking up the pieces when the storm has passed, waiting for the rainbow. Fighting with prayer and faith those heavenly realm battles against the principalities of darkness. I'm grateful for other agencies and ministries in our community who are tirelessly and wholeheartedly seeking to do the same.
"Because of the Lord's great love we are not consumed, for his compassions never fail. They are new every morning; great is your faithfulness."  ‭‭Lamentations‬ ‭3:22-23‬