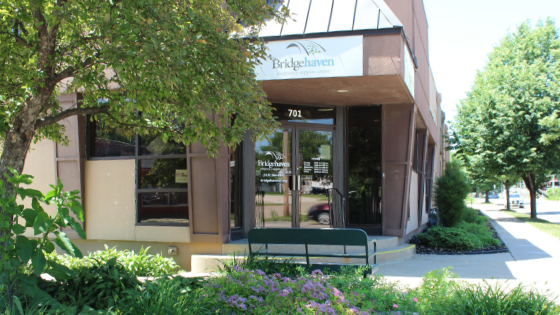 It's not very often I am left speechless, but that's exactly what happened as I listened on the other end of the line to my Development Director reporting a rich blessing bestowed upon Bridgehaven this Christmas season. In an instant, my fears and worries, doubts and plans were crushed by the power of a God who knows all things, does all things, and is all things. I was left sitting in my car rejoicing through the tears of joy and humility only God's hand can wipe dry.
"Now to him who is able to do far more abundantly than all that we ask or think, according to the power at work within us, to him be glory in the church and in Christ Jesus through all generations, forever and ever Amen." -Ephesians 3:20-21
This year was to be a year of learning. A year to take much of the change and growth that had occurred over the past few years and work to sustain where we are today. Most leaders don't fear attaining growth or success, it's the sustainability of said growth or success that is the real test, and before Bridgehaven endured future growth, we needed to settle in to where God had us currently. We know growth and change are surely on the horizon, but 2018 was the year we focused on sustaining, preparing, and adjusting.
Sustaining. It's not a very exciting word. It's not a mission, nor is it a word that motivates us to action. The word does nothing for my heart, but God taught me the necessity of that word this year. At its core is a strong connection with Christ.
"He is before all things, and in Him all things hold together." Colossians 1:17
We look to Christ for the power to sustain this ministry. We search for Him, lean on Him, honor and obey Him in all we do, even when we are called to a season of sustaining in this ministry.
Preparing. Even through a sustaining period, it's wise to continue to keep our eyes fixed on Christ and open to what lies ahead. We found opportunities within our daily operations to ready ourselves for what that might be. Analyzing policies and procedures, optimizing roles and responsibilities, and making the best use of the resources we already had in front of us.
Certainly, one of the most important efforts of preparation is done in the heart and minds of those who serve at Bridgehaven. Continuing to foster a culture that, at its depth, can handle a hard hit when it comes. A culture that works to embrace change and possibility that cultivates a heart for learning from and listening to one another. And maybe most challenging but certainly important, a culture that leans into conflict with one another. A culture of grace, gentle and compassionate accountability, and a desire to honor God in all that we do. And finally, a culture that is led by and united by the Holy Spirit.
"Therefore, preparing your minds for action, and being sober-minded, set your hope fully on the grace that will be brought to you at the revelation of Jesus Christ." 1Peter 1:13
Adjusting. We never truly know what's going to happen in our ministry from one month to the next. We've become good at adjusting and adapting on a daily basis. Long-term plans can be a little harder to adjust mentally and emotionally. As 2018 came to an end, we found the need to make some changes strategically. Like many nonprofits, we struggled to reach our financial goals in 2018. We worked very hard, tried new things, met with a lot of people but still, to no one's fault, continued to fall short. We knew we had a strong plan and message for our year end appeal and prayed for a strong response. Still, we were forecasted to come up short and needed to adjust. We needed to reevaluate as we looked into Bridgehaven's future.
We learned it takes courage to adjust and take on a new way of doing things. It also takes patience and by the grace of God, we come to terms with a new plan, a perspective and we set our eyes ahead.
Then God throws in the element surprise and what we thought was going to be a loss turned out to be gain. Our annual campaign brought in more than our minds could have ever planned. This is what left me struggling to speak and grasping for breath more than once over the last four weeks.
So I say goodbye to 2018 with a big smile on my face, knowing God's favor is upon us. We learned much and held tight to what is right and good. We know God is encouraging us to stay the course, walk out the vision, and run the race. My smile also comes from the thought of the team He has placed in my care. I honestly love them, each of them. God has worked through them in ways I have never seen before. He has used them to change hearts, including mine, and I am ever so thankful.
To 2019, I say let's do this, but first I give thanks to the One who makes it all possible.
"Praise God from whom all blessings flow! Praise Him all creatures here below! Praise Him above ye heavenly host! Praise Father, Son & Holy Ghost! Amen" –The Doxology, Thomas Ken