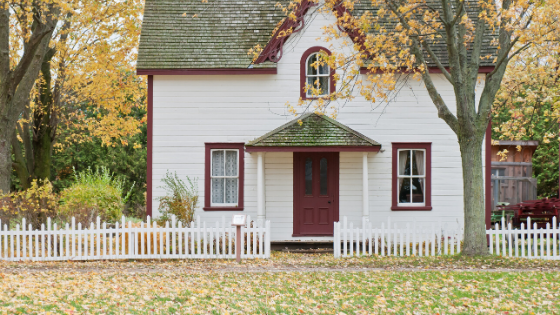 This past weekend, we hosted our seventh Take Courage Abortion Recovery Retreat. We met seven courageous women eagerly seeking a deeper healing and truth. But two of these women weren't sure why they were there, noting their attendance was a sheer act of obedience. Because their abortion experiences were decades ago, they both expressed how they had already sought counseling and had worked through their pain. But they were convinced the Lord had directed their steps to this retreat. They didn't know what He would reveal to them, yet they remained curious, open, and vulnerable.
The soul is a deep and complex web in that way. Father Corey, our pastoral support on the retreat, explained it this way: Our lives are like a house with many rooms. When we have guests, we prepare, and the preparation can be work. We clean and stuff things into rooms never to be seen by those traveling through our homes. We reveal the best places of our homes and allow people to stay as long as they like, but certain doors are "off limits". And at times, people come and go without ever knowing there was more to see and discover about our lives.
When Jesus enters in, He's not interested in the common areas – those places most people see and find comfort in. Jesus wants to uncover what has been stuffed away for years, maybe even decades. Hidden from sight and, most of all, hidden from our hearts.
Think about it, when you get to cleaning out that space that's been forgotten about for ages what happens?
It's overwhelming: Where do you even begin? There's so much there to take out, uncover, make sense of, or even deal with. It may seem like it's better to just leave it be. But Jesus says, "No, I'm here with you. Let's do this together one thing at a time." He is gentle and comforting.
It's dirty: When things are left and forgotten about, the uncovering of them can be messy and dirty. There's dust, cobwebs, and a host of other things. But with Jesus, all things are made new. He approaches the dirty and unclean parts of our lives, repairing and redeeming them for new life and purpose.
It's freeing: Once you get started and discovery begins, there's a sense of freedom that takes over and becomes the motivation to keep going. As you uncover and release the burdens you've carried year over year, the Lord replaces them with revelation and understanding. There is freedom and peace with the work that has been done.
I hear over and over again, "Just when I think I've dealt with my abortion, the Lord has shown me new mercies and brought forth deeper healing." Grief work is sacred work. It is the work of the Holy Spirit within and among us. This weekend brought forth a deep mourning that worked in the depths of our souls, and the freedom brought a healing and rejoicing!
"Rejoice with those who rejoice; mourn with those who mourn." Romans 12:15
Lord, you know us in ways we may never understand. We praise you for the heart work that was done this weekend. For the healing, the redemption, and the joy that was experienced. May the women who came to the retreat continue to seek you in the deeper areas of their lives. May they be surprised and freed by what they find. And may that always lead them back to you, our Father, our Teacher, our Comforter. Blessed are those that mourn for they shall be comforted. (Matthew 5:4)  Amen.