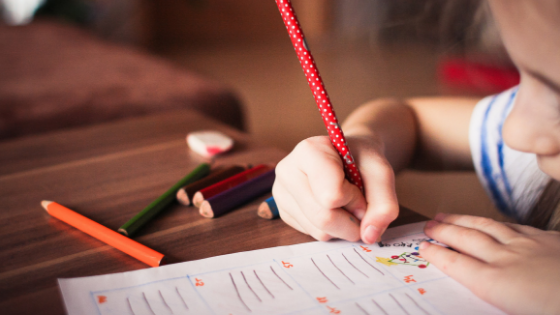 Anyone else worn out from the holidays?  Not from the holiness of the holidays- the miracle of the Messiah, the wonder of the Wise Men and their gifts, the sovereignty of the star placed above our Savior's crèche—no, never tired of that.  But so worn out by the bad food (and by bad I mean delicious), the multiple gift opening gatherings, de-decorating, the return lines, matching receipts with given gifts, and now new resolutions.  This year my only resolution was to not make one this year.  So far I'm doing great!
I'm also worn out by family dynamics (and by dynamics I mean tension).  I can't be the only one bruised or wounded by a careless word, a misunderstanding, a reckless behavior, or broken trust with a loved one…can I?
I've spent the days since Christmas trying to sort out what I need to own and search introspectively for my own sin.  I have fought ferociously to push that cup of poison away from my lips when anger and humiliation and unforgiveness threaten to drown me.  The tempting thing is to wade into the unfairness and sit in the puddle of self-pity, fantasizing that those who have injured me are sitting in their own pool of regret and remorse. My psyche (the human soul, mind, spirit) dangerously plays with the idea that if do not share myself with them, disconnecting, isolating, they will feel more sorry.  But of course, I don't feel that they have not missed me; they are unaware of the inflicted pain. Even if they are aware, they're unaffected.
But what about my spiritual psyche, the spiritual soul, mind, and spirit? Is it not the human psyche that the enemy loves to control for his own destructive purposes?
Today I taught a classroom of fourth graders how words have power; that the familiar rhyme of "sticks and stones may break my bones but words will never hurt me" is completely untrue.  I taught them words like courtesy, compassion, and respect.  I took nails and pounded them into a wooden heart to demonstrate how unkind words can injure our hearts.  We talked about others who have had a lot of nails pounded in their hearts might feel wounded and angry and ugly all the time, and may only know how to say mean things.
A person can learn a lot from a fourth grader.
If I truly believe that the God I worship is all powerful, all omnipotent, all omniscient, then He already knows my wounded soul, He knows my pain, my disappointment, my fears, my insecurities.
If I truly believe what I profess about Christ as my Redeemer, my Savior, then I can trust Him to redeem me: my mind, my character, restoring my loss, and replacing it with something even greater.
If I truly believe that the Holy Spirit is ever present to guide and direct my next steps, then I need to allow Him to shore up my heart, refresh my spirit with His wisdom, allowing forgiveness and humility to wash over every part of me.
So, instead of ruminating on the hurt and telling as many people as I can my sad story, I will "Let the words of my mouth and the meditation of my heart be acceptable in Your sight…My Lord, my strength and my Redeemer." Psalm 39:1
When I am tempted to complain of the injustice "I will guard my ways, Lest I sin with my tongue; I will restrain my mouth with a muzzle…" Psalm 141:3 
When I am tempted to judge those who I feel disappointed with I will remember how Jesus stood between me and the judgment I deserve.
When I am tempted to be sarcastic and revengeful in my thought or attitude, I will ask for God's help to bear fruit of the Spirit and show goodness, righteousness, and truth (Ephesians 5:9).
So, I have roughly sixty days before the next family occasion to mend both my heart and the fences that have been broken. It means not compromising truth but not commiserating with despair. It means swallowing hard, reaching out, forgiving, asking for forgiveness, and staying very close to my Shepherd.  I cannot do this on my own—I don't want to do it at all—but with His courage, trusting Him with both pain and process, it will be restored.
How about you?  Are you struggling with any family tension? Broken relationships? Nails in your heart? Can we pray for each other as we do battle with these human flaws and missteps?
"Therefore, confess your sins to one another and pray for one another, that you may be healed. The prayer of a righteous person has great power as it is working." James 5:16 ESV