When faced with an unplanned pregnancy, you may be considering various options, including the abortion pill. If you are considering the abortion pill, or chemical abortion, it is important to know how the abortion pill works, and educate yourself on the facts of your pregnancy.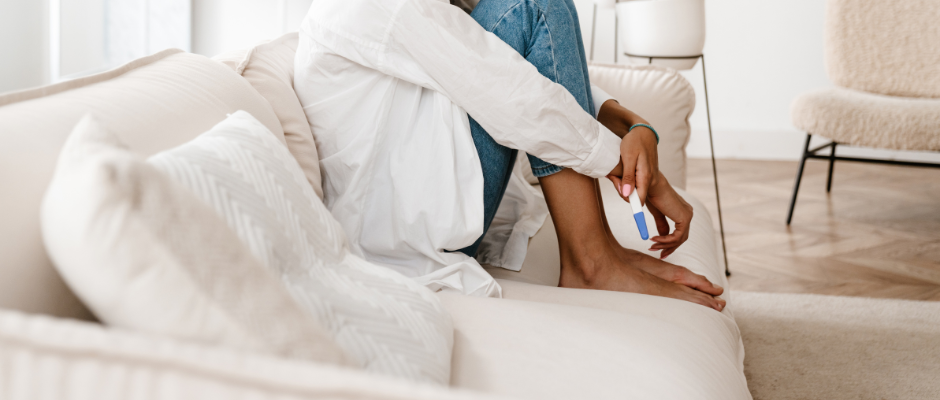 What is the Abortion Pill?
Also known as Plan C, medication abortion, and chemical abortion, the abortion pill is actually a combination of two medications: mifepristone and misoprostol.  
Mifepristone is taken first and works by blocking progesterone, a vital hormone needed for healthy pregnancy. As progesterone is blocked, it effectively prevents the growing baby from receiving important life-giving nutrition. The second pill, misoprostol, is taken 24 to 48 hours (about 2 days) after taking the first pill. The second pill causes the uterus to contract, ultimately leading to the expulsion of the baby. Historically, misoprostol has been used to induce labor. 
Is it safe to purchase abortion pills online?
Despite what you may read across online ads, and landing pages of various distributors, as of March 2023, the FDA does not recommend buying abortion pills online. They state, "The FDA does not recommend purchasing mifepristone outside of the Mifepristone REMS Program – e.g., buying it online or personally transporting it from a foreign country. If a person does so, they would be bypassing important safeguards specifically designed to protect their health."  
Does the abortion pill have any side-effects?
Like most drugs, abortion pills are very likely to have side-effects, and are especially dangerous when self-prescribed. 
Cramping and Bleeding: Cramping and bleeding are common side effects of the abortion pill. The cramping can be quite severe, and the bleeding can be heavy and last for several days.

 

Nausea and Vomiting: Nausea and vomiting are also common side effects, particularly after taking the first medication, mifepristone.

 

Headaches: Headaches can occur because of the hormonal changes that occur during an abortion process. 

 

Diarrhea: Diarrhea is another potential side effect, as misoprostol can cause gastrointestinal distress.

View additional gastrointestinal effects of Misoprostol.

 

 

Incomplete Abortion: In rare cases, the abortion may not be complete, and a surgical abortion may be necessary to remove any remaining parts of the baby.

 

Infection: There is a risk of infection associated with any medical procedure, including the abortion pill. Signs of infection include fever, chills, and abdominal pain.

 

Allergic Reaction: It is possible to have an allergic reaction to one or both of abortion pill medications. Signs of an allergic reaction include rash, itching, and difficulty breathing.

 
If you have symptoms, contact your doctor immediately.
If you have taken mifepristone or both, mifepristone and misoprostol, and are having adverse side-effects, it is important to call your doctor immediately. Online distributors of abortion pills may provide guidelines to conceal the fact that you have had a medication abortion. This is not a safe practice. It is important to know that you are safe to share what drugs you have taken with a medical professional; Your private information is protected under HIPPA laws.  
If you do not have a primary care provider, we encourage you to visit a local Urgent Care or Emergency Care facility, depending on the severity of your symptoms. Most medical health facility websites will help you determine if your symptoms require Walk-In, Urgent, or Emergency Care. 
Is the abortion pill the same as Plan B?
Simply put, no. While terms like, "Plan C," can make chemical abortion seem to be in the same category as the Plan B pill, it is important to acknowledge that "Plan C" is in fact chemical abortion, while the Plan B pill is emergency contraception. 
Plan B contains 1.5 milligrams of the hormone, levonorgestrel, which is often used in much lower doses in many prescribed birth control pills. Levonorgestrel works to prevent or delay female ovulation. As sperm can live in a woman's body up to three to five days after sexual intercourse, Plan B is advised to be taken either immediately after sex or up to 72 hours after sex. Plan B is not safe or effective to be used as routine contraception. 
Bridgehaven is your best first step if you think you might be pregnant.
Statistics show us that there are many relational, physical, emotional, and economic factors that play into pregnancy and motherhood. You should never face these things alone, but rather find safe, confidential, and edifying support.  
If you think you may be pregnant, and it is not planned, it is important to face this possibility one step at a time. Before you consider your options, we encourage you to educate yourself on the facts of your pregnancy and understand how far your pregnancy has progressed.  
That is why Bridgehaven is your best first step when you think you might be pregnant. Our specially trained advocates help you to confirm and process your pregnancy and begin to determine the next healthy steps. Depending on your date of conception, our medical staff will conduct an ultrasound to determine gestational age and health of your baby.  
You are not alone. Contact us today for cost-free, confidential support.
Sources:
GoodRx (n.d.). https://www.goodrx.com/mifepristone/abortion-pill-side-effects  
Misoprostol: MedlinePlus Drug Information. (n.d.). https://medlineplus.gov/druginfo/meds/a689009.html  
Research U.S. Food and Drug Administration. https://www.fda.gov/drugs/postmarket-drug-safety-information-patients-and-providers/information-about-mifepristone-medical-termination-pregnancy-through-ten-weeks-gestation