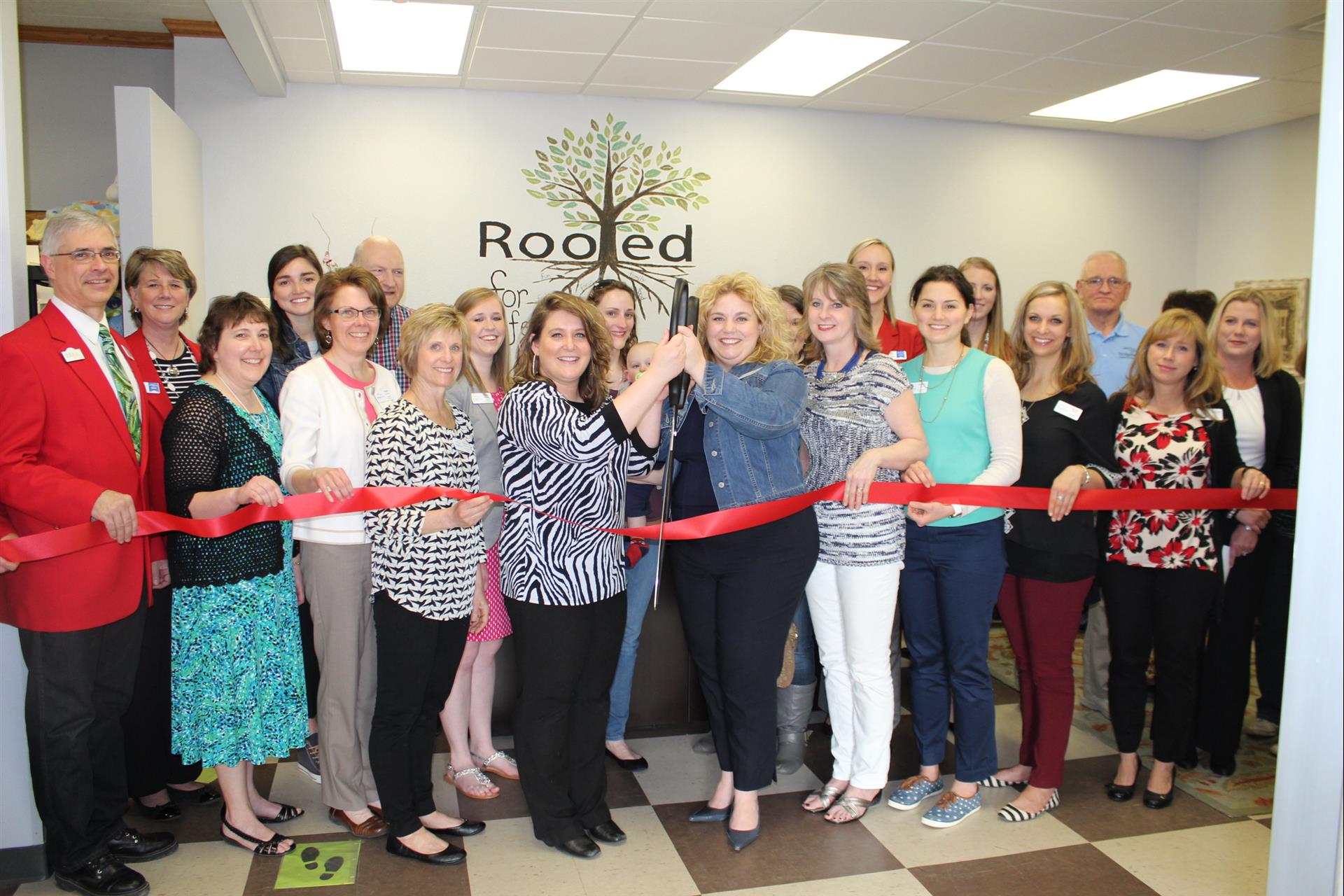 BRIDGEHAVEN REMODELS TO IMPROVE CLIENT EXPERIENCE AND PREPARE FOR GROWTH
On Tuesday, March 29, Bridgehaven Pregnancy Support Center is holding an Open House from 4 p.m. to 6 p.m. for the public to tour its remodeled building at 701 Center Point Road NE in Cedar Rapids. The remodeled space will be ceremonially opened with a ribbon cutting by the Cedar Rapids Metro Economic Alliance at 4 p.m.
The remodel of Bridgehaven's building was undertaken to utilize the 1,925 square foot area left vacant when the Treasures Quality Resale Shoppe moved out of the building to its new location at 405 8th Avenue SE.
"As we considered what to do with this open space, we found two things that we could truly impact with this remodel," said Chelsey McDill, Bridgehaven Executive Director. "The changes that have been made to the building will both improve the client experience and position us for further growth in supporting parents during and after pregnancy."
Bridgehaven's Client Support area, which provides classes, food, clothing, and other material support to parents and their families through the Earn While You Learn program, is now operating out of the newly remodeled space formerly occupied by Treasures.
There are now two separate entrances into the Bridgehaven building. This allows separate spaces for the different areas of service. Clients in need of pregnancy services (i.e. tests or ultrasounds) continue to enter through the front entrance on Center Point Road. Clients attending Earn While You Learn classes or in need of emergency assistance can now enter through the glass door at the rear of the building.
Bridgehaven Pregnancy Support Center has been empowering women and families to make healthy choices regarding relationships, pregnancy, and parenting for over 30 years. Bridgehaven offers the following services: pregnancy testing, ultrasound, and advocacy; classes in the areas of life skills, parenting, relationships, and spirituality; material support including diapers, formula, clothing, and food; relational health and sexual integrity education; post-abortion recovery support.
POSTED ON FRI, MARCH 11, 2016 BY MICHELLE STRAMEL
LOCATION
Bridgehaven Pregnancy Support Center
4250 Glass Road NE, Suite 100
Cedar Rapids, IA 52402
GET DIRECTIONS
HOURS
MONDAY: 10AM-5PM
TUESDAY: 10AM-5PM
WEDNESDAY: 10AM-5PM
THURSDAY: 10AM-7PM
FRIDAY: 10AM-4PM
Closed on Saturday and Sunday.
Bridgehaven is a 501(c)(3) nonprofit organization.
EIN 42-1203675