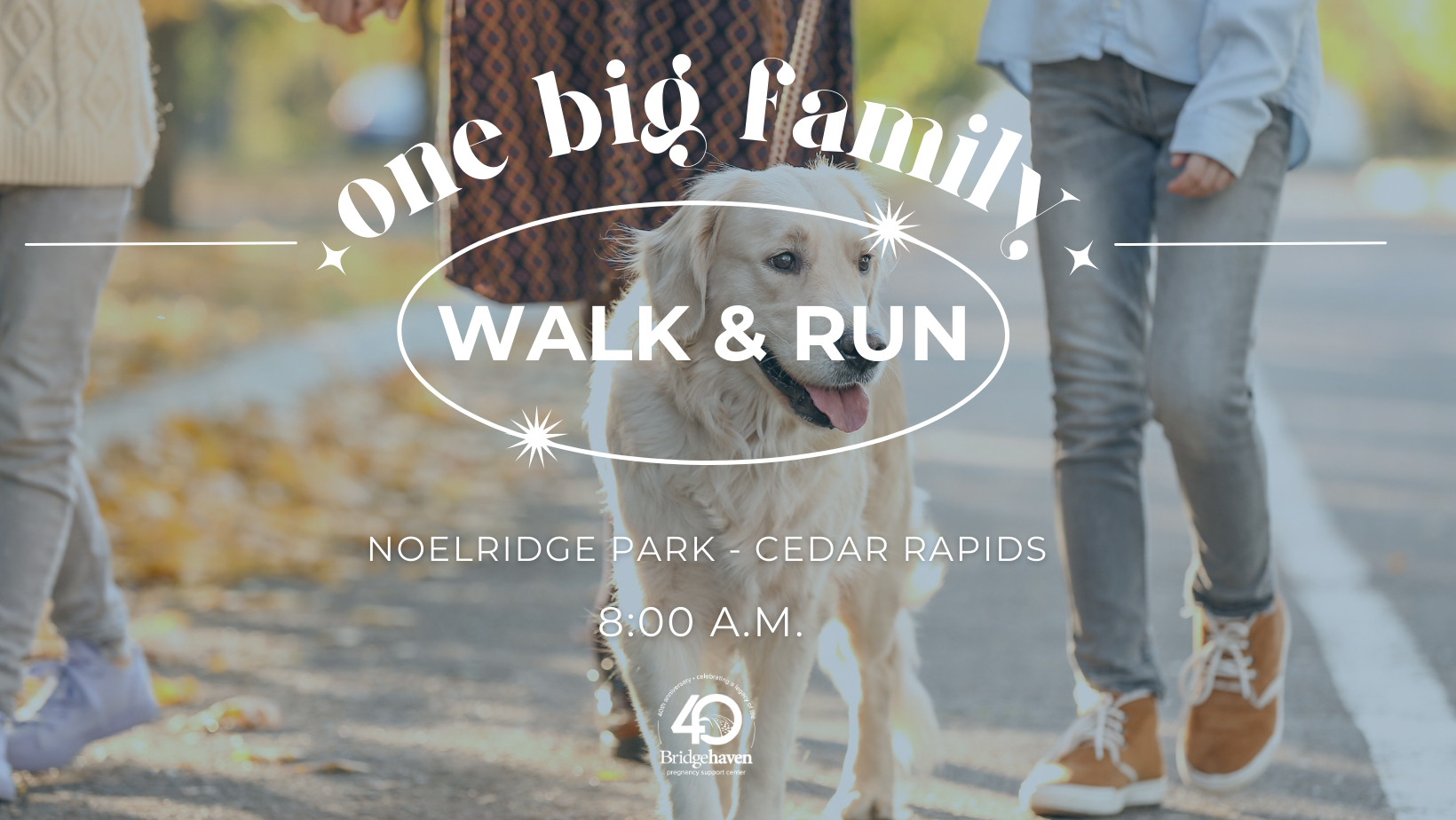 We welcome you and your friends to join us for our One Big Family Walk and Run on Saturday, September 30! Together we empower choices for life through your fundraising efforts and the sharing of stories that ignite purpose and passion for the work we do every day at Bridgehaven.
Check-in will begin at 7:30 a.m. on Saturday morning at the Noelridge Park ITC Pavilion. Announcements and awards will be handed out just before the start of the run/walk at 8 a.m.
Individuals who raise $100+ will receive a free "One Big Family" Bridgehaven t-shirt, and those who raise at least $500 will have their names entered for our grand prize!
Our goal is to raise $25,000 through this year's One Big Family fundraising efforts, which means we need your help. We encourage you to sign up and recruit a team to walk or run with you. Family, friends, church groups, children… all are welcome to be a part of this community event to support the work of Bridgehaven. It is so much more fun and impactful when we do it together, in community with one another.
When you register, you will have the opportunity to create a fundraising page. This will make it very easy for you to communicate with potential donors asking them to come alongside you as you fundraise to help Bridgehaven reach that $25,000 goal. Via this page, you have an opportunity to share why you are passionate about Bridgehaven's mission and all we do to uplift and affirm life in our community. 
You can make an impact by partnering with us today! Sign up to participate in the One Big Family Walk and Run. We are looking forward to seeing you!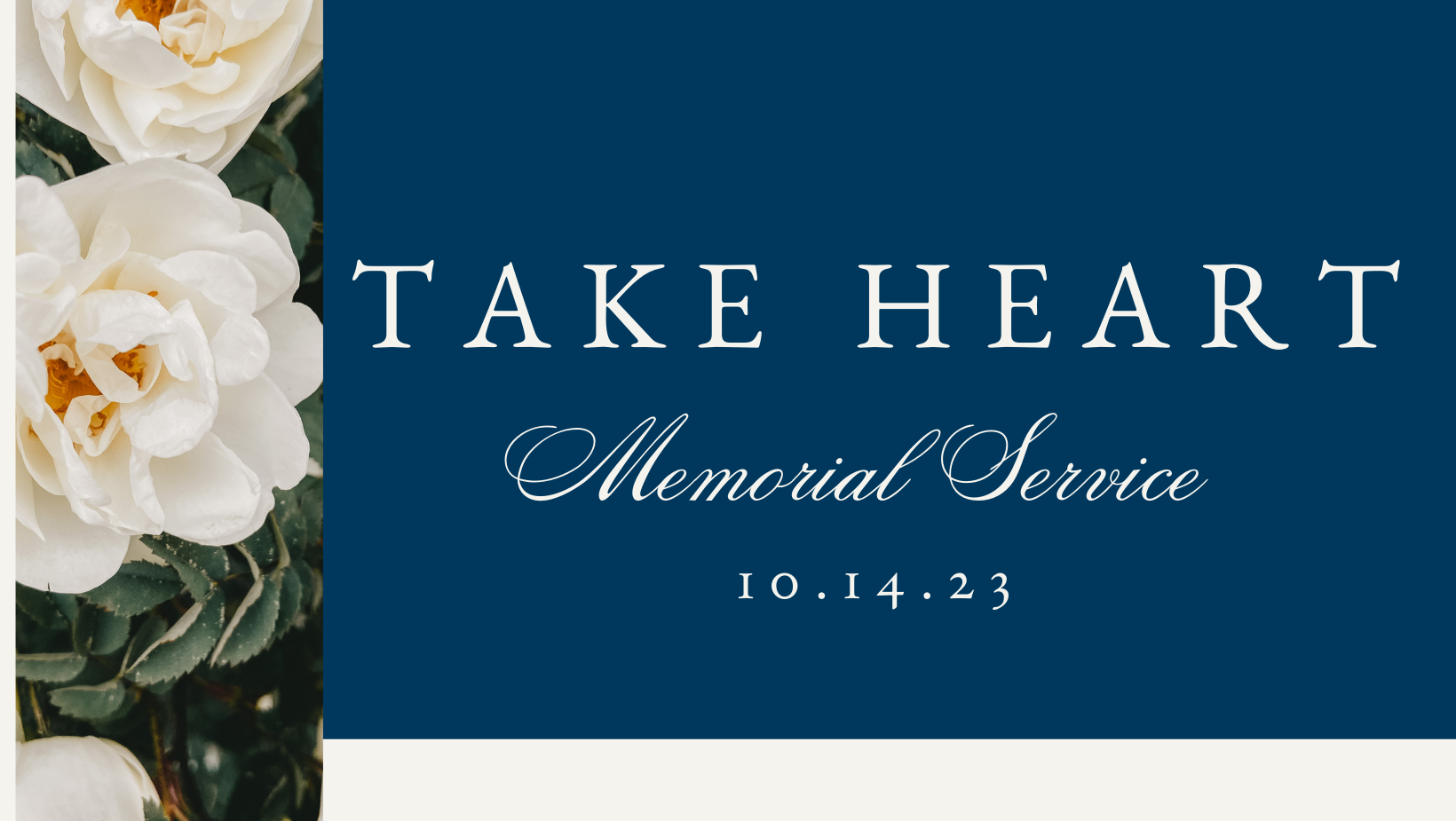 Take Heart is a community-based network providing logistical, mental, emotional, and spiritual support beyond the medical experience for families experiencing pregnancy and infant loss.
Each year we host an annual, private memorial service for participating clients and community support partners wishing to honor the lives of these little ones lost too soon. 
This year we will be hosting our Memorial Service on October 14, at 10 a.m. at Teahen Funeral Home. We will be providing an opportunity for families to honor their children during a candle-lighting portion of the service. You must register to attend.
LOCATION
Bridgehaven Pregnancy Support Center
4250 Glass Road NE, Suite 100
Cedar Rapids, IA 52402
GET DIRECTIONS
HOURS
MONDAY: 10AM-5PM
TUESDAY: 10AM-5PM
WEDNESDAY: 10AM-5PM
THURSDAY: 10AM-7PM
FRIDAY: 10AM-4PM
Closed on Saturday and Sunday.
Bridgehaven is a 501(c)(3) nonprofit organization.
EIN 42-1203675