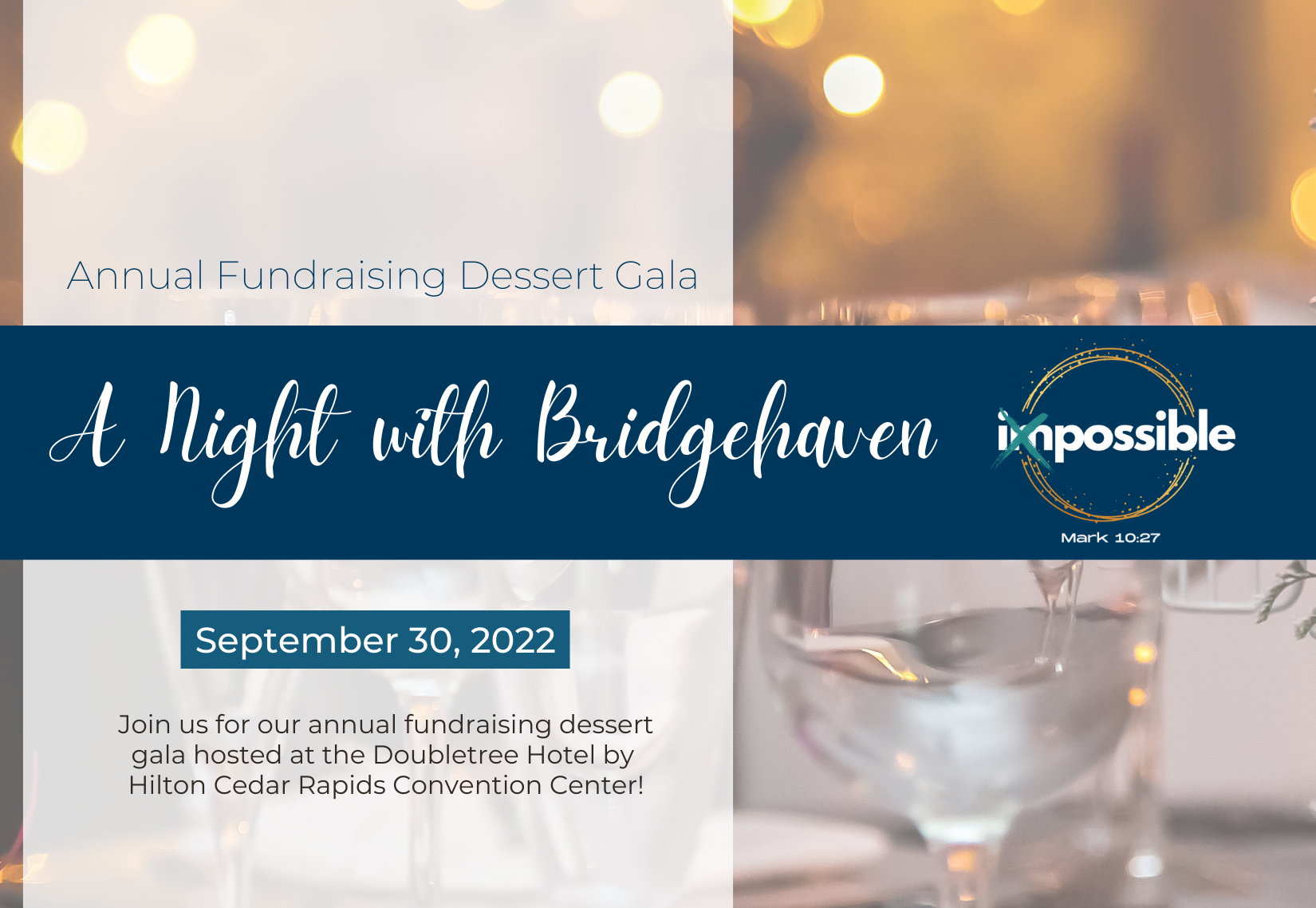 A Night with Bridgehaven
The unprecedented times we have walked through felt at many moments, impossible. Yet, through the "impossible," we have experienced the hand of God so clearly and fully, continuously strengthening our faith forward to what God shows us is possible. Through this, we have seen and continue to see the Lord at work each day as we walk through unplanned and unexpected circumstances surrounding pregnancy. 
Our theme for this year is scripture from Mark 10:27: "With man it is impossible, but not with God. For all things are possible with God." This is a reminder to us daily. When a pandemic hits, storms rage, and political unrest threatens safety, God is in control.  
Seeing God amid impossible circumstances and bringing light into the darkness is a story that will never get old. So, please join us Friday, September 30th for a night of hope and inspiration, education, and information: A Night with Bridgehaven.  
---
This event is a Dessert Gala, so please make sure to eat dinner prior to attending. Check-in begins at 7:00 p.m., before doors open at 7:15 p.m. You are welcome to make your dessert selection, find your table, and fellowship with others before the program begins at 7:45 p.m.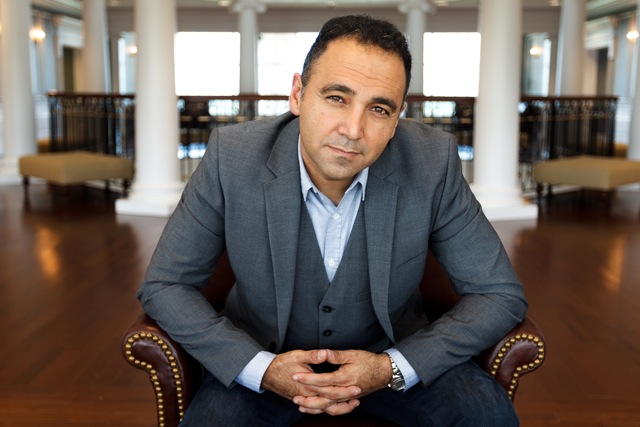 Meet our Keynote Speaker, David Nasser
In 1979, 9 year-old David and his family were forced to flee their home country of Iran amidst a bloody revolution, seeking asylum in America as refugees. At age 18, after years of difficult assimilation to a new culture during a time when Iranian-American social and political tensions were high, David found hope and redemption through a relationship with Jesus Christ.
Soon after his conversionfrom Islam to Christianity, he began pursuing his new-found calling in ministry. For over 30 years, God has used and equipped David as a gifted evangelist, author, and campus pastor of the world's largest collegiate ministry. Recently, David and his wife Jennifer have moved to Franklin, TN to begin a new chapter as they lead an non-profit organization, the For Others Collective.
David continues to be a highly regarded communicator who speaks at churches, conferences, and festivals, as well as consults with a variety of organizations on the topics of culture development, leadership, and systems building across the globe.
LOCATION
Bridgehaven Pregnancy Support Center
4250 Glass Road NE, Suite 100
Cedar Rapids, IA 52402
GET DIRECTIONS
HOURS
MONDAY: 10AM-5PM
TUESDAY: 10AM-5PM
WEDNESDAY: 10AM-5PM
THURSDAY: 10AM-7PM
FRIDAY: 10AM-4PM
Closed on Saturday and Sunday.
Bridgehaven is a 501(c)(3) nonprofit organization.
EIN 42-1203675